Testingfg of Ads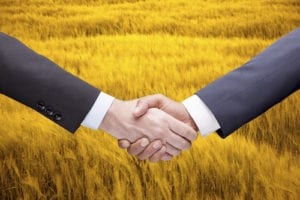 The Gwinnett County Board of Commissioners on Tuesday approved an agreement to exchange land parcels with the Stone Mountain Memorial Association Board of Directors, which sets the stage for future economic development in Gwinnett's southern corridor.
A 24.26 acre parcel at 5525 Bermuda Road, which includes the former Olympic tennis site, would be transferred to Gwinnett County in exchange for a 34.95 acre land tract bordering the existing golf course at Stone Mountain Park. In a separate action, Gwinnett commissioners approved buying the 34.95 acre site at a cost of $1,159,885.
"One of our board's strategic initiatives is to promote economic development and redevelopment in key locations," said Gwinnett Commission Chairman Charlotte Nash. "This site is the southern gateway into Gwinnett County along U.S. 78 from metro Atlanta and is a natural fit for redevelopment."
According to District 3 Commissioner Tommy Hunter, the county's plans include demolition of the tennis facilities and site preparation.
"Gwinnett County will determine the best options for redeveloping the site," Hunter said. "The site, which is strategically located at the end of a controlled access offers easy access to the interstate system and proximity to an awesome amenity in the park, both pluses for any future redevelopment."
"This is a win-win for both Gwinnett County and the Stone Mountain Memorial Association," said District 2 Commissioner Lynette Howard. "They will get property that helps to protect existing park resources while we get a chance to revitalize this key location in southern Gwinnett County."
SMMA Board Member Perry Tindol said, "As a Gwinnett taxpayer and SMMA board member, I believe this is a good transaction for both the County and the association. The County obtains a property for future development in a strategic area and the association is able to further protect the boundaries of the park."
"We are proud to work with the County on this exchange of properties. The association is pleased to have an additional buffer of property that will be preserved for generations to come," said SMMA CEO Bill Stephens.
"The Evermore Community Improvement District is very excited to have this large parcel available for redevelopment and reuse," Evermore CID Chairman Chris Garner. "Its unique location, proximity to Stone Mountain and unlimited potential will spark renewed interest in the southern part of Gwinnett County as a catalyst for significant future development."
The Stone Mountain Memorial Association is an authority of the State of Georgia, charged by law with self-sufficiently managing the state-owned Stone Mountain Park.