Testingfg of Ads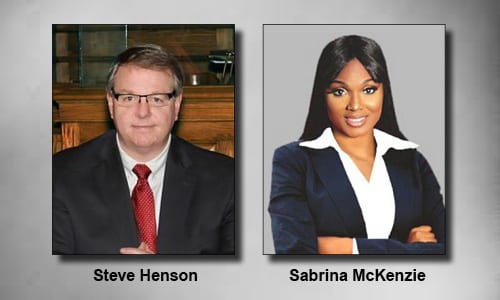 Democratic incumbent Steve Henson remained the winner of the State Senate District 41 race, after elections officials recounted the ballots on June 6.
Challenger Sabrina McKenzie requested a recount after provisional ballots were counted and the election results were certified following the May 22 elections. Henson had 111 votes more than McKenzie.
Elections officials said there was no change in the results.
District 41 covers parts of DeKalb and Gwinnett counties. While Henson narrowly dominated DeKalb, McKenzie received more support from Gwinnett voters.  
After all of the DeKalb precinct ballots were recounted, DeKalb Supervisor of Elections Erica Hamilton certified the results as "true and correct."
Henson received 50.40% (6,928 votes), while McKenzie received 49.60% (6,817 votes), according to certified combined results for DeKalb and Gwinnett counties.
Henson has represented Senate District 41 since 2003 and formally represented Senate District 55 from 1991-1999.