Testingfg of Ads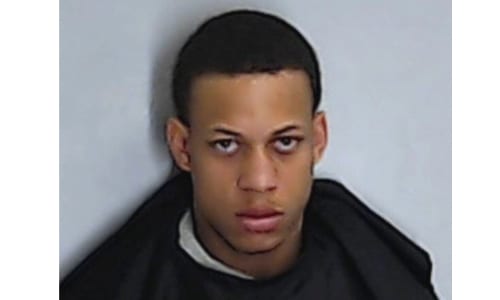 Ira Henderson, a cornerback for Stephenson High School's football team, was arrested on Feb. 9 after allegedly robbing an 18-year-old student at gunpoint after school, according to DeKalb County police.
Henderson, 18, and another unidentified male suspect are accused of robbing the victim of his backpack and $1,200 Louis Vuitton gold tennis shoes on Jan. 26. The victim said he had gotten off the school bus around 4 p.m. when he was approached by the suspects in the driveway at his home, police said. The suspects pulled up in a white 4-door Lexus truck, one carrying a shotgun, the other carrying a handgun, police said.
The victim said the robber carrying the shotgun ordered him to give them everything and the victim threw his bookbag and tennis shoes at him. He said the other robber put a handgun to his head and demanded cash. The victim said he told them he didn't have any money and they were going to have to kill him, police said.
Meanwhile, the victim's adult sister who was watching the robbery unfold from inside home sounded an alarm that frightened the suspects.
Police said the victim's belongings were recovered in a nearby shed, along with a shotgun and articles of clothing the suspect was wearing.
Police are still searching for the second suspect.