Testingfg of Ads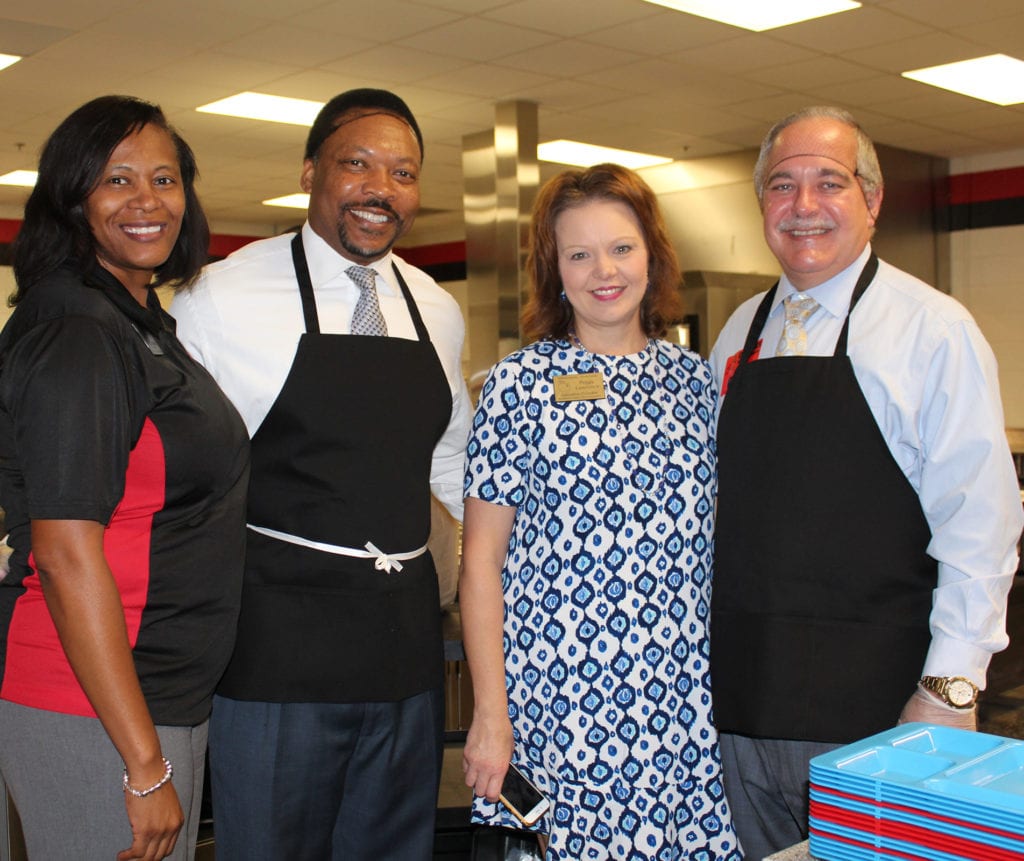 Rockdale County Public Schools (RCPS) students saw many new faces working the lunch lines on Oct. 13, as RCPS celebrated National School Lunch Week with special guest servers, including State Superintendent Richard Woods.  Woods and Rockdale County Probate Judge Clarence Cuthpert, Jr. donned aprons and hairnets at Conyers Middle School (CMS) to help serve walking tacos.
Woods also had a chance to learn about CMS's Center for Technology & Engineering (aerospace), tour the flight simulator laboratory with instructor Lt. Col. Stephen Williams, and learn about the new drone flight program starting next year.
Rockdale County Superior Court Chief Judge David Irwin served the hungry students at Pine Street Elementary in this last year in the historic building before PSE moves to the new state-of-the-art campus being constructed on Sigman Road. State Sen. Tanya Anderson served the students at Flat Shoals Elementary's lunch line.
Conyers Police Capt. Derek Parker served in the lunch line at C.J. Hicks Elementary's cafeteria. RCPS leaders and employees also jumped in to work the lunch lines at schools across the county.