Testingfg of Ads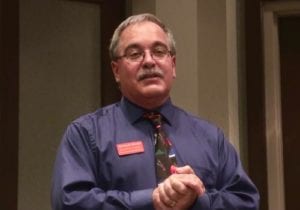 State School Superintendent Richard Woods is seeking students enrolled in public middle and high schools throughout Georgia to serve on his 2016 Student Advisory Council. Students will attend several meetings with Superintendent Woods to discuss the impacts of state policies on schools.
State Sen. JaNice VanNess (R – Conyers) is encouraging all eligible students to apply for the Council.
"The Student Advisory Council is an outstanding opportunity for our students to be a part of something that will have a great impact on the future of our public education system in Georgia," said Sen. VanNess. "I want to thank Superintendent Woods for his leadership in creating this council and his desire to provide the best education possible to all Georgians."
Applications must be submitted by 5 p.m. August 16 to Ron Culver at rculver@doe.k12.ga.us. Selected students will be notified via email. To apply for 2016-2017 school year, visit http://www.gadoe.org/Pages/Student-Advisory-Council.aspx.