Testingfg of Ads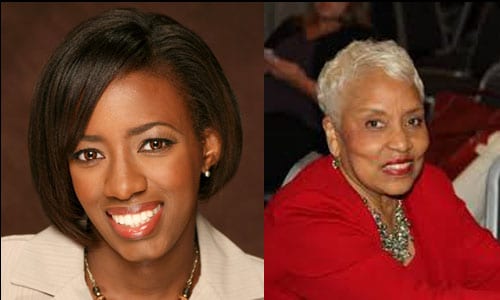 State Rep. Dar'shun Kendrick (D-Lithonia) and State Sen. Gloria Butler (D-Stone Mountain) will host a pre-session webinar on how the state budget impacts Georgians on Tuesday, May 19, 2020, at 6 p.m.
Registration is required in advance to attend this webinar. Registration is urged before space fills. To register for the webinar, please click here.
During the webinar, Rep. Kendrick and Sen. Butler will discuss how the proposals for the Fiscal Year 2021 (FY 2021) budget may affect Georgians and the next legislative steps to passing the FY 2021 budget. The state legislators will be joined by Jennifer Owens, senior vice president of the Georgia Budget & Policy Institute (GBPI).
GBPI is a nonpartisan policy research and advocacy organization that works to advance lasting solutions that expand economic opportunity and well-being for all Georgians. Additionally, GBPI examines the state's budget, taxes and public policies to provide analysis and solutions.
"It is important to have this virtual discussion so Georgians know the process for passing the state budget, as well as what is at stake and how any cuts will affect individual Georgians and families on a daily basis," said Kendrick.
"The responsibility of passing the state budget belongs to the members of the Georgia General Assembly," said Sen. Butler. "I hope this session can answer your questions about how the budget process works and how it will have an impact on many families of this state."
The webinar will be available at: https://us02web.zoom.us/webinar/register/WN_kcoN9HvbQWyrzgd8dIkpRw