Testingfg of Ads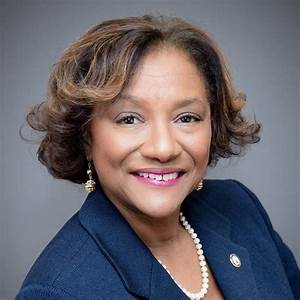 State Rep. Karen L. Bennett, chairwoman of the Georgia Legislative Black Caucus, will honor breast cancer survivors and pay tribute to her grandmother and the families of loved ones who died from the disease during the Emma B. Allen Pink Sash Parade on Sunday, Oct. 27. The tribute will be held at Antioch-Lithonia Missionary Baptist Church, 2125 Rock Chapel Road, Lithonia,     during the 7:30 a.m. and 10:30 a.m. worship services.
The Emma B. Allen Pink Sash Parade was named in memory of  Bennett's grandmother, who died from breast cancer at an early age in 1962, just a few weeks after being diagnosed with the disease.
"I am keenly aware of how important early detection is to improve breast cancer survival rates," Bennett said.  "I am honored to be able to celebrate the memory of my grandmother as I honor and encourage the strength and tenacity of cancer patients today."
Bennett and Pastor James C. Ward, Antioch-Lithonia's  senior pastor, invites the community to the celebration worship services.