Testingfg of Ads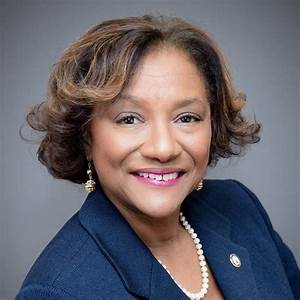 State Rep. Karen Bennett, District 94, in partnership with Redan Park Association, will once again host the Back to School Zone Sports Physicals for students ages 5 to 17 who are seeking to play recreational team sports this fall.
The annual event will take place on Saturday, Aug. 24, 9 a.m. to noon, at Redan Recreation Center, 1839 Philips Road, Lithonia.
Students must be pre-registered in order to receive the sports physicals. A limited number of free sports physicals will be provided by a volunteer Board Certified doctor and volunteer nurses who will be available at the event. Pre-registration is available at redanparkassociation@gmail.com.
Those students with insurance also will be able to receive sports physicals with advance registration. Space is limited for this event.
"I am a doctor of physical therapy and I know how important it is for kids to have sports physicals before they start the sports season. It can be difficult for busy parents to have the time to take their kids to doctors to get sports physicals," said Bennett. " This is one way that I can help parents and kids meet the requirements they need to play sports. I am grateful for the doctors and nurses who volunteer their services."
There will be give-aways for registered students attending. For more information, contact Rep. Bennett's office at 404-656-0202.