Testingfg of Ads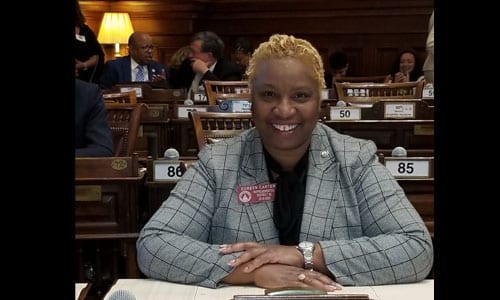 State Rep. Doreen Carter, District 92, is encouraging constituents to join her in a 21-Day Veggie Challenge in February during National Heart Month.
Carter said she first initiated the challenge in 2018 as a way for her to share with the community her own new lifestyle change. She is urging constituents in her district, which includes parts of DeKalb and Rockdale  counties, to fall in love with veggies. However, she says everyone is welcome to participate in the 21-Day Veggie Challenge, which kicks off on Feb. 1.
"I'm working to build stronger families, stronger communities. We want to keep District 92 strong by increasing access to affordable fresh fruits and vegetables while challenging the community to consume more wholefoods," Carter said.
Carter said it is crucial for people to pay attention to the foods they eat and to exercise regularly.
"The 21-day Veggie Challenge is really an awareness campaign. There are so many people who have high blood pressure, and others who have had heart attacks and strokes as a result of poor nutrition," said Carter.  "Studies have proven that diet and exercise can improve our health."
Carter said the 21-Day Veggie Challenge is a virtual experience and participants may join the community and share nutritious recipes and testimonials at www.vegeculture.org.