Testingfg of Ads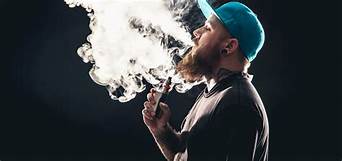 ATLANTA – State Representatives Bonnie Rich (R-Suwanee) and Gerald Greene (R-Cuthbert) have announced that they will introduce legislation during the 2020 legislative session to address vaping and e-cigarette use in Georgia.
"As a mother of teenagers, I have firsthand knowledge of the insidious and harmful effects of youth vaping in our community," said Rep. Rich. "For years, I have battled the problem alongside other parents and our school administrators. Now, as a legislator, I have the ability to do more. During this off-season, I called a meeting among the stakeholders in House District 97, including the Gwinnett County District Attorney, Solicitor General, Sheriff's Department, Juvenile Court, State Court and Superior Court, to discuss this problem. I thereafter began working on a bill that I intend to introduce in the upcoming legislative session that will protect not only our children, but all Georgians from this growing epidemic, which has already resulted in one death in our state."
"It has become increasingly clear that vaping and e-cigarette use has become a major public health concern that we must address here in Georgia," said Rep. Greene. "I hope that by taking legislative action next session, we can prevent future vaping-related illnesses and deaths in our state."
The Georgia Department of Public Health recently identified nine confirmed cases of a vaping-related illness in Georgia, one of which resulted in death. Additionally, the Centers for Disease Control and Prevention (CDC) recently announced that there are more than 800 reported cases of lung injury due to vaping and e-cigarettes from 46 states and one U.S. territory, and 12 deaths have been confirmed in 10 states.
To view the DPH's announcement, please click here.
For more information on the CDC's reports, please click here.