Testingfg of Ads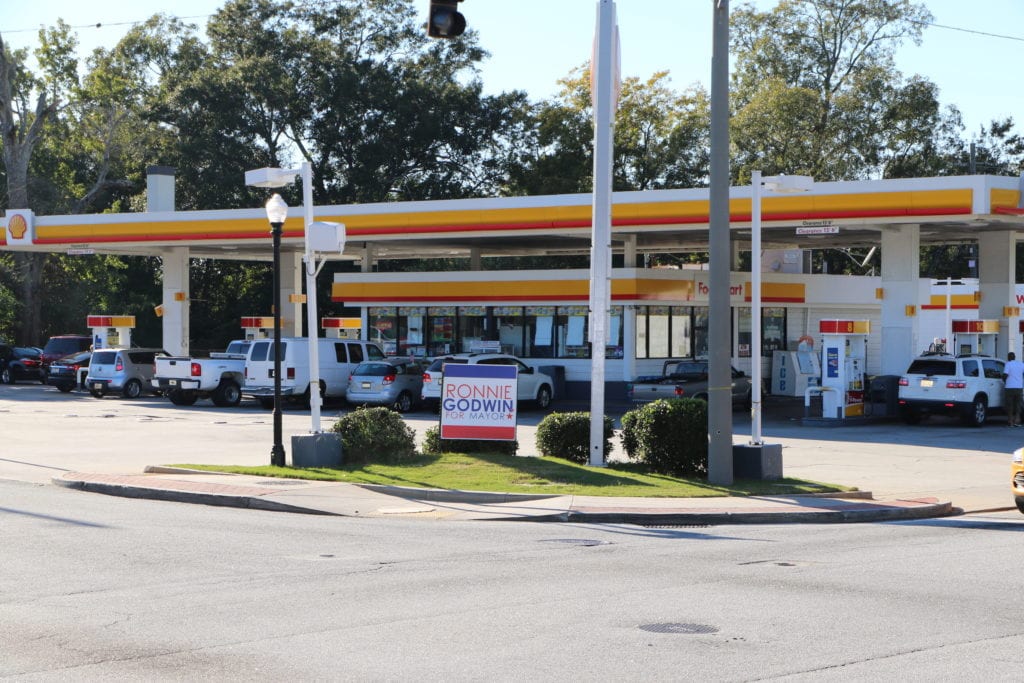 The Georgia Secretary of State's Office is investigating allegations of a gas-for-votes offer in Conyers after receiving complaints from citizens and information from the Rockdale County Elections Supervisor Cynthia Welch. State officials are looking into allegations that the Shell Gas Station, located at the intersection of West Avenue and Green Street, offered $5 of gas to the first 100 people who brought in their "I Voted" sticker and provided identification showing they live in Conyers.
"We received two complaints in our office and so I went by the station to find out if they were giving away free gas to those who voted. I went to let them know that is a federal offense to provide anything free for votes. The person at the station became upset. He was very nasty and he denied it," said Welch, who visited the station on Oct. 16, the day early voting began for municipal races in the city of Conyers.
The three-way mayoral race is heating up as challengers stomp for votes to fill the seat vacated by Randy Mills, who has served for 20 years in Conyers.
Candidate Ronnie Godwin allegedly urged Conyers voters in a Facebook post to take advantage of early voting and receive $5 in free gas at the Shell station. Campaign officials said they could not comment while the inquiry is underway.
"Because there's an inquiry, it would be inappropriate to comment at this time," said Bob Nesbitt, a spokesman for Godwin's campaign.
Attempts to reach Godwin by On Common Ground News' deadline were unsuccessful.
Welch said the law regarding free offers for votes is clear.
"Any person who gives or receives, offers to give or receive, or participates in the giving or receiving of money or gifts for the purpose of registering as a voter, voting, or voting for a particular candidate in any primary or election shall be guilty of a felony," Welch said, citing the Georgia Code 21-2-570 (2016).
"It's fine to give away freebies, as long as you give them to everyone. When you make offers specifically to voters and then ask them to provide their sticker and I.D. to take advantage of that offer, that's crossing the line," said Welch.
Rockdale County is using the municipal elections to pilot new voting machines for the state of Georgia.