Testingfg of Ads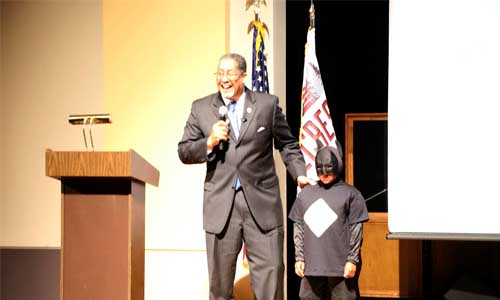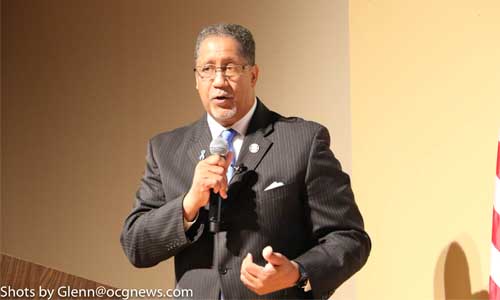 Mayor Jason Lary: City of Stonecrest is fiscally on track, fixing potholes and poised for economic development 
At his State of the City Address tonight at New Birth Missionary Baptist Church, Stonecrest Mayor Jason Lary touted the city's progress in finally beginning its much-needed roads repaving program, an $800,000 surplus in the city's operating budget, a boom in residential and commercial development and a partnership with DeKalb County government that will keep Browns Mill Recreation Center's summer camp in tact this year. The mayor said he worked last week with senior officials of DeKalb to restore the summer camp program at Browns Mill after an outcry from parents who expressed concern over the city's plans to bring on a new vendor in just a few weeks to run the camp program as part at of the city's acquisition plan.
Lary said improvements the city has planned would be provided with no new taxes to residents, continuing the promise he made during the formation of the city. The mayor illustrated his point with a little role playing between himself and a youngster dressed as the superhero, Batman. The kid  ran onto the stage and stood next to the mayor.
Mayor: Hello, Zero Tax Boy. Are you going to raise my taxes?
Youngster: No.
Mayor: Are you sure?
Youngster: No.
The audience burst  into laughter.
Lary also said the city has extended its help in working with the Denny's restaurant on Panola Drive to provide customer service training to the restaurant's employees. The restaurant has come under fire since it received an F on a recent health inspection and employees attacked and cursed at television reporters who were on the scene recently to cover the story. Social media lit up with negative comments about the restaurant workers' reactions after Channel 46 ran the story.
Lary said it is his goal to work with Denny's to earn a "Best of Stonecrest" seal under a new initiative the city is launching. The city is working with Discover DeKalb to provide free customer service training to city merchants  who would then earn the seal and the city would help to promote those businesses as a way of building economic development.
Lary also discussed repurposing the former Sears automotive building at the Mall at Stonecrest for a new headquarters to house the DeKalb East Precinct. He said the new Police Department would provide greater visibility and quicker response time for citizens.
These were among the highlights of Lary's speech.
The video of the State of the City address will be posted on Tuesday at www.ocgnews.com.  Technical difficulty prevented the event from being shown live via Facebook.