Testingfg of Ads
DECATUR–Beulah Missionary Baptist Church recently honored the Cedar Grove High School football team as the 2019 3A State Champions.
The "Dynasty" team was recognized for winning the most recent championship and for earning the title three out of the last four years: 2016, 2018, and 2019.
"We are proud to have neighbors who are champions and to welcome them to Beulah to offer our congratulations and our support," said Beulah's Pastor Jerry D. Black.  "Cedar Grove is a beloved  part of our community and we can only pray that the school and all of it departments go higher."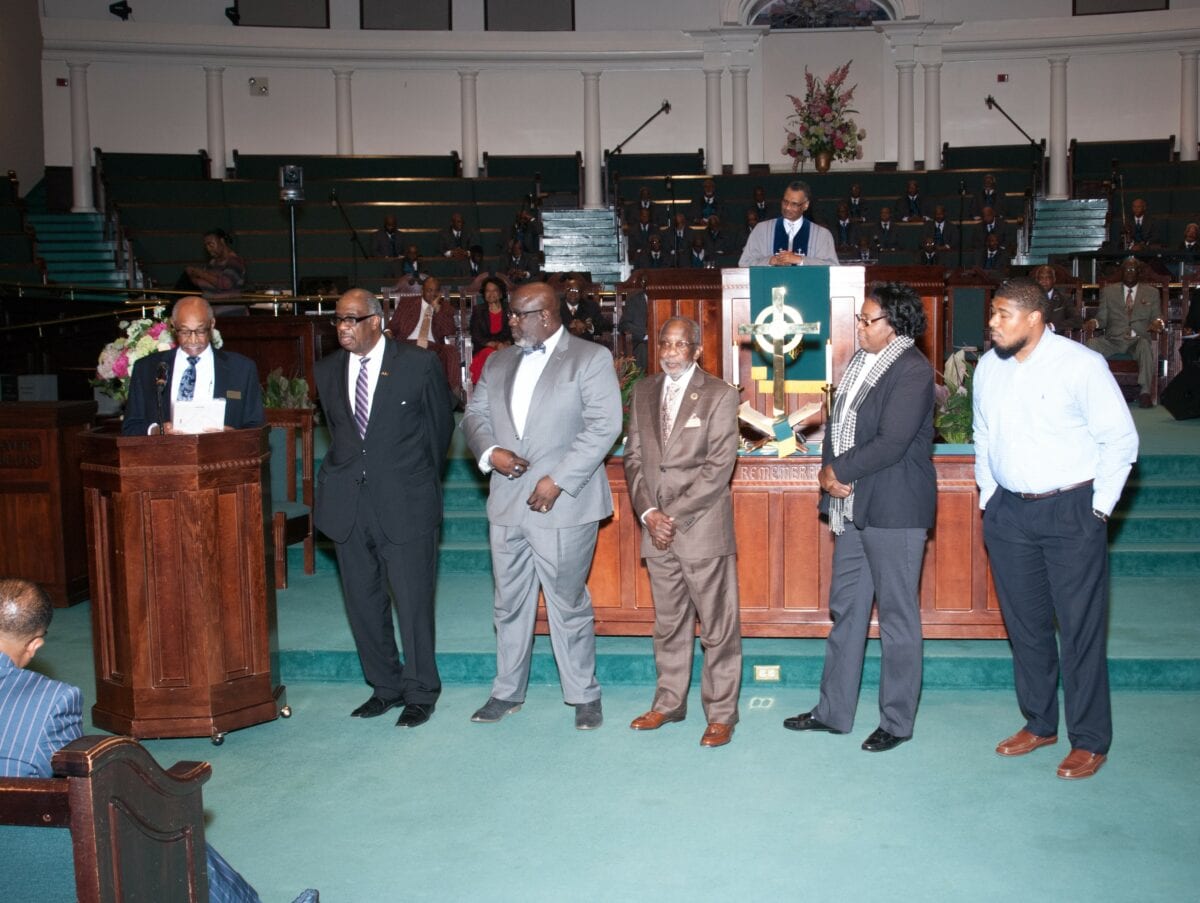 Pastor Black and Beulah presented a special award of recognition to the principal of Cedar High School, Clifton Spears, and to the head football coach, Miguel Patrick.
Spears thanked Beulah and expressed the school's desire to continue to work with Beulah and its Family Life Center.
The team's attendance at Beulah marked the official partnership and plan between Beulah and the Cedar Grove High School. The two will continue to work together to support the Cedar Grove student-athletes, mainly through the Beulah Community Family Life Center.
"We must reach out and go outside the walls of the church to help our boys and girls become young men and women," said Al Swann, chairman of the Athletics Department at Beulah.