Testingfg of Ads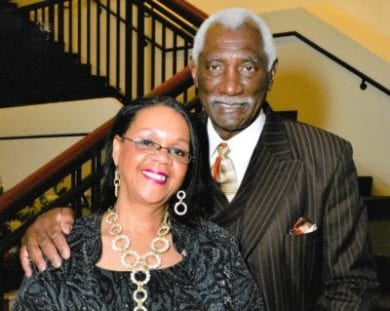 The Rev. Cheviene Jones is retiring from Saint Paul AME Church, 1704 S. Stone Mountain-Lithonia Road, Lithonia. Jones, who has served 43 years in ministry, will be honored at a banquet celebration on Saturday, June 3, at 4 p.m., at Fairfield Baptist Church, 6133 Redan Road, Lithonia.
Known for his holy ghost-filled preaching, his anointed teaching of the "Word of God and vocal musicianship, the Rev. Jones has pastored churches in Georgia, Missouri, California, Kansas, Pennsylvania, Alabama and Ohio. He was formerly a professional musician in New York City before becoming a pastor.
Born in Albany Georgia to the late Rev. L.J. and the late Mrs. Tammie L. Jones, Rev. Jones graduated from Morris Brown College with a major in Mathematics and a Minor in Music. He earned an MBA and PhD in educational psychology at Clark-Atlanta University. He obtained a Masters of Divinity degree from the Interdenominational Theological Center, Atlanta and a Doctorate of Ministry degree from the United Theological Seminary, Dayton, Ohio.
Rev. Jones has authored several manuscripts and books including "Uncovering the Ark of the Covenant," 1994; "The Resurrection Revisited: 3 Nights and 3 Days in Hell/Sheol,"2004 and "A River from Eden that Became Four Heads of Rivers," 2006. He has released two CDs entitled: "Sincerely Yours and "Fellowship in Spirit.
Rev. Jones is married to the Rev. Berta Lynn Rose Newsome-Jones. They have a blended family: Cherine Jones, Chequetta Jones, Cheviene David Jones and William Clinton Newsome; and grandchildren: Demarius Newsome, Kiashiah Newsome, Diandra Newsome, Niketsia Newsome, Dejia Newsome and Danielle Unger.
To purchase tickets for the banquet honoring Rev. Jones, visit www.stpaul-ame.org or St. Paul AME Worship Center's Facebook page. For more information, contact Jackie Nicks at 770-482-4361 or drcjonesretirement@gmail.com.