Testingfg of Ads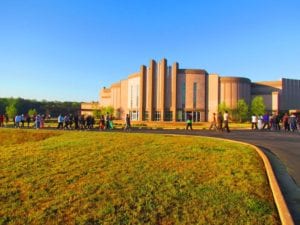 CONYERS—Springfield Baptist Church, 1877 Iris Drive S.E., Conyers, will host its annual holiday production, "Soulful Noel: A Message of Hope," on Dec. 9-11.
The story of Soulful Noel, in its second season, tells the story of the birth of Jesus from an Afro-centric, biblical perspective. Steeped in the traditions of the Black Church, the production brings to the stage powerful, spirit-filled singing and dynamic acting.
The opening night performance will be on Friday, Dec. 9, 8 p.m. The
Red Carpet Gala Reception will be held from 6 to 8 p.m. Tickets are $25.
A matinee will be held Saturday, Dec. 10, at 4 p.m. and evening performance will be held at 8 p.m. Admission is free.
A Sunday matinee will be held at 4 p.m. Admission is also free that day.
For more information, contact Marva Lewis at 770-929-1111 or mlewis@sbclive.org.