Testingfg of Ads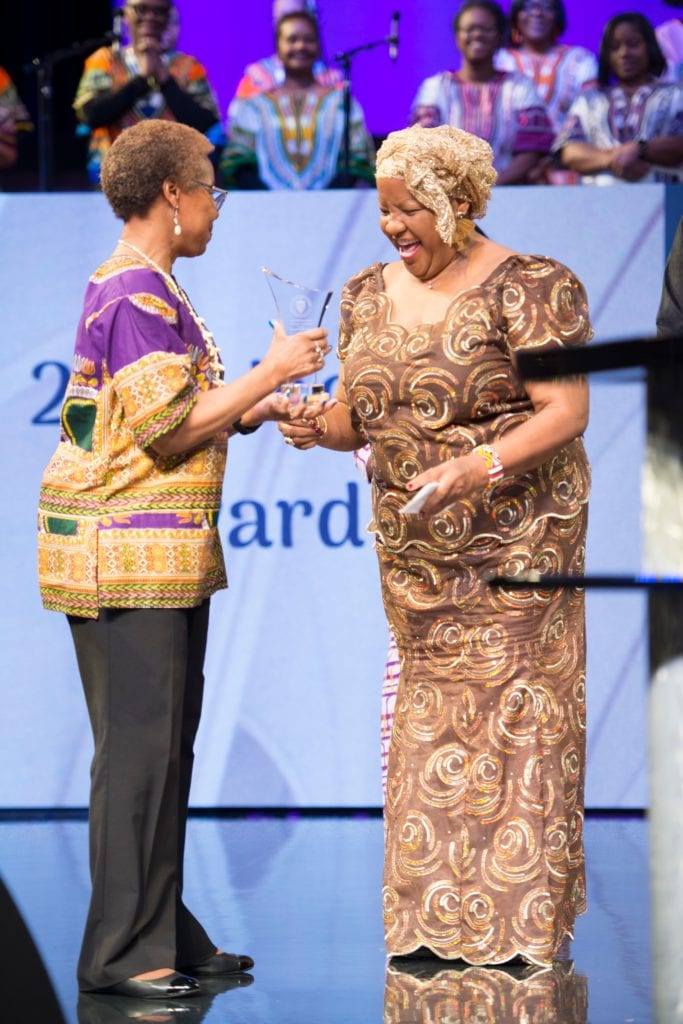 Springfield Baptist Church in Conyers honored Elisabeth Williams-Omilami, CEO  of Hosea Helps, during the church's Black History Month program on Feb. 24.
Springfield presented Omilami with the Icon Award, which recognizes living legends who have made exceptional contributions toward African American excellence and advancement.
Omilami was honored for her contribution in the area of Human Rights and Humanitarianism. Hosea Helps (formerly Hosea Feeds the Hungry and Homeless) was founded by her parents, civil rights icons the Rev. Hosea and Juanita T. Williams.
Since 2000, the year her father passed, Williams-Omilami has operated Hosea Helps along with her husband, Afemo Omilami. Under the leadership of Williams-Omilami and her husband, the organization's budget grew from $300,000 to $2 million, providing services 365 days a year and expanding the number of services that Hosea Helps offers.
Hosea Helps has become one of the most significant human services organizations in the Southeast United States providing services for some 50,000 people per year. Since its founding in 1971, Hosea Helps has distributed more than $3 billion in food, clothing, medical, educational toiletries, furniture and cleaning supplies to 16 Georgia counties, three states and to the Philippines, the Ivory Coast and Uganda.
Springfield created the Icon Award three years ago. Since that time the church has honored the following recipients with the award:
Tim and Louise Adams – 2016 Icon Award for Education
Monica Pearson – 2017 Icon Award for Journalism
Rickey Smiley – 2018 Icon Award for Multimedia and Community Service