Testingfg of Ads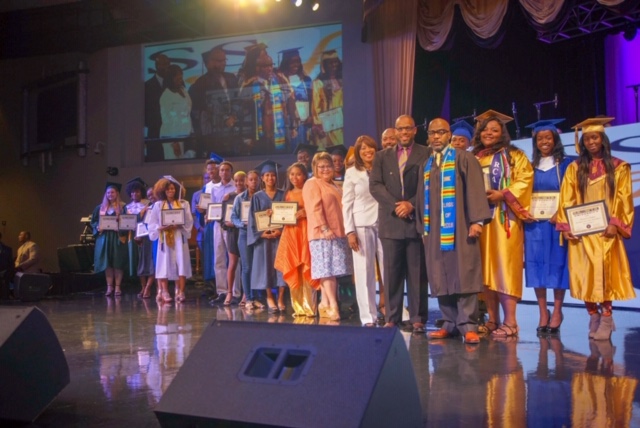 By Sarita Mason
Springfield Baptist Church recently honored 21 high school seniors, saluting them for their academic achievement and leadership in their schools and communities.
The church raised $16,800 for the scholarships, providing each graduate with $800 to be used toward college or a post-secondary school of their choice.
This year marked the second that Springfield has awarded the scholarships. Students in Rockdale/Newton and surrounding counties were honored, church officials said.
To receive Springfield's scholarship, students had to be recommended by a teacher or staff member and also be accepted or enrolled as full-time student at a two-year or four -year post-secondary institution for the upcoming academic year. Students also were required to have a 3.0 GPA or higher and demonstrated leadership qualities.
Springfield Pastor Eric W. Lee congratulated the high school seniors.
"We want our graduates to see that faith has a role to play in their future," said Lee.
The following students were awarded academic scholarships:
Rockdale High
Zora Duncan
Kyrin Turner
Amaya Giller
Kyra Chinnery
Salem High 
Erika Jones
Ashley Jackson
Shanquarius Bingham
Heritage High
Arielle Palmer
Jermaine Mims
Joi Nobles
Faith Shamley
Eastside High  
Shelby Rodgers
Kennedy Richard
Newton High 
Ansley Bentley
Christopher Ejike
Christopher Grant
Sydney Lampkin
Alcovy High 
Zariyah Donwell
Surrounding Counties
Emerald Gibbs
Janae Bernard
Andrea Sanchez