Testingfg of Ads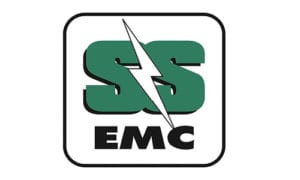 Snapping Shoals EMC (SSEMC) Bright Ideas Mini Grants has awarded Rockdale County teachers about $18,000 in grants for projects that extend educational opportunities and activities for students. 
The funds are allocated from the SSEMC co-op's unclaimed capital credit funds. The 2018 winners were recognized at a luncheon and presentation by SSEMC Vice President of Engineering Services Todd Mooney on Sept.  26, 2018 at the Rockdale County Public Schools (RCPS) board room.
 The 2018 SSEMC Bright Ideas Mini Grants RCPS recipients and their projects are:
Janice Foot – C.J. Hicks Elementary, "Sensory Sensitive Classroom."
Timothy Cockburn, Maria Medley, Heather Webb – C.J. Hicks Elementary, "Perfectly Positioned for Learning!"
Stephen Williams – Conyers Middle School, "Aerospace Engineering Robotics Lab Project."
Katy King –  Gen. Ray Davis Middle School,  "We Give a HOOT! Bringing to Light the Issues Facing Georgia's Birds of Prey."
Katy King – Gen. Ray Davis Middle School, "Connecting Conyers Through the Arts… Continuing the Connections."
Jennifer Schie – Flat Shoals Elementary,  "Art Rocks!"       
Monica Seeley – Heritage High School , "Stay 'Lit' for Literacy."
Michael Benjamin, Avian McKie, Batini Farris, Teresa Longo – Memorial Middle School, "Farm to Cafeteria Table: Growing Food to Feed Young Minds."
Jessica Kiser – Pine Street Elementary, "Drum Circle."
Terri Anschutz – Pine Street Elementary, "Career Exploration Centers for Innovative Learning: Robotics."
Jacqueline Evans – Rockdale County High School, "Recycle Program."
Jennifer Caruso – Salem High School, "Clowning Around" (circus skills for theater).
Pamm Dugan – Shoal Creek Elementary School, "3D City: Whole School Collaboration to Design & Build a STEAM Model City."
Kechia Rowles – RCPS Athletic, "Diamonds Are a Girl's Best Friend" (softball program growth).
Sirena Graves – RCPS Learning Support, "Transition Fair and Life Skills Boot Camp" (for students and families with special needs).