Testingfg of Ads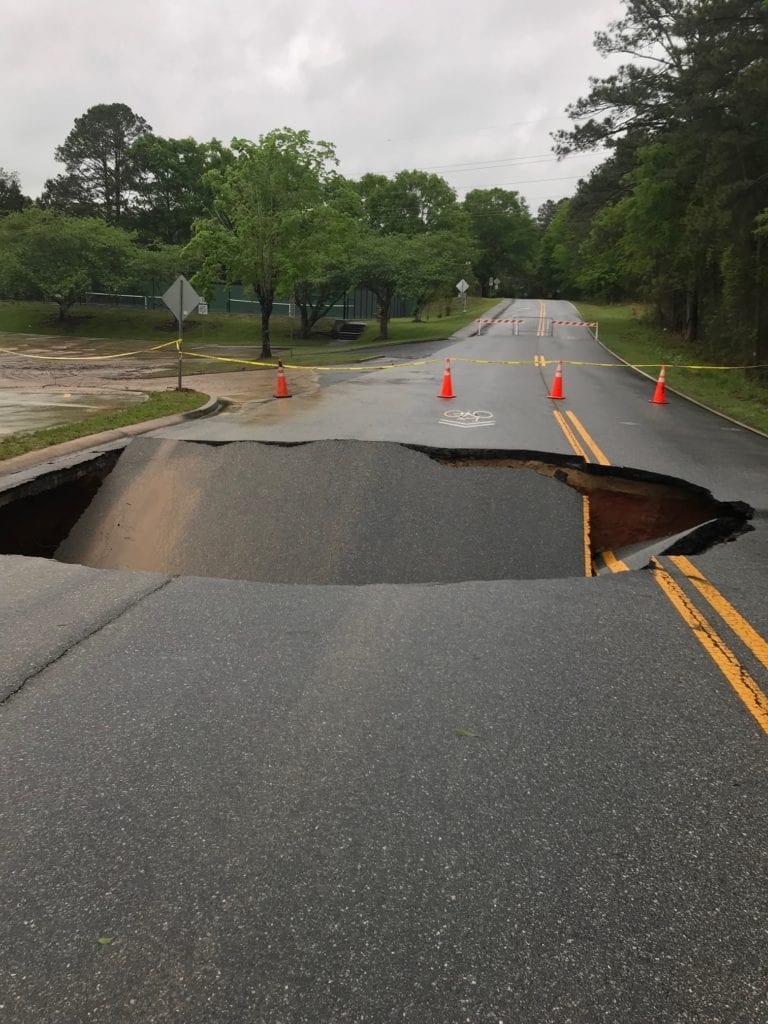 Sinkhole repairs on Rowland Road expected to take six to eight weeks
A portion of Rowland Road in the city of Conyers collapsed after heavy rains in April. Now, city officials say it will take six to eight weeks to repair.
The city of Conyers has awarded the bid for repairs to Peach State Construction in the amount of $484,000. Pittman Construction submitted a bid of $511,000.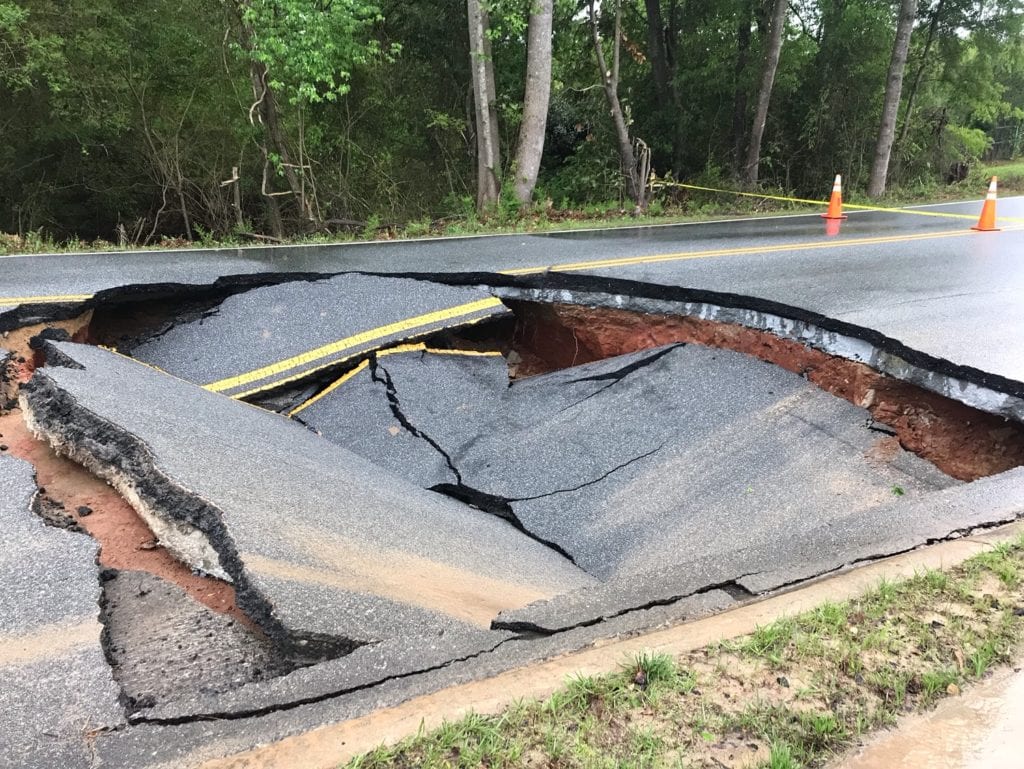 Officials said heavy rainfall in a short period of time on April 19 resulted in a sinkhole on Rowland Road, between East View Road and Pine Log Road. The road was closed to through-traffic as City Public Works and Transportation engineers evaluated the roadway and conducted a hydrology study to determine the extent of the repairs needed to the pipe running beneath the road that was installed in 1991. The pipe conveys the water of Boar Tusk Branch.
The road project is being completed under the city's procurement policy as a result of an emergency. Funding for the road repair is through SPLOST dollars. Barring any unexpected delays due to weather or complications in repairs, the work is expected to take six to eight weeks to complete, officials said.
"Thanks to consultation between our Public Works crew, Conyers Police and Rockdale County Fire Department and their foresight in closing the road prior to the collapse, we are fortunate no one was injured," said Mayor Vince Evans. "While the unexpected emergency repairs to this roadway means we'll have to push back other projects we had anticipated completing in 2019 like updates and improvements to our city parks, this is a pressing need that we have no choice but to make a priority."
Rowland Road at East View Road will be open to allow residents access to the Bonner Park playground and tennis courts, but through-traffic remains prohibited to school traffic accessing Rockdale County High School, C.J. Hicks Elementary School, and the Rockdale Magnet School for Science and Technology. All school traffic must continue to access Rowland Road via Pine Log Road.