Testingfg of Ads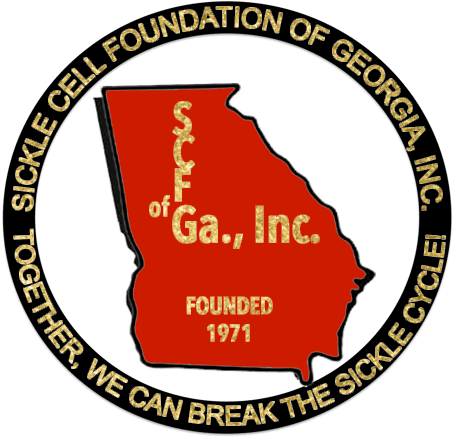 Registration is now open for the Sickle Cell Foundation of Georgia's (SCFG) Southeastern Sickle Cell Conference for patients and their families. The conference will be held on Saturday, March 3, 9 a.m. to 3 p.m., at Morehouse School of Medicine, National Center for Primary Care, 720 Westview Drive, Suite 300, Atlanta.
The event brings patients together with the nation's foremost authorities – including health care providers, researchers, and pain specialists. Held in partnership with Morehouse School of Medicine at its National Center for Primary Care, the conference features panelists and exhibits from the Centers for Disease Control, Emory University, the American Red Cross, and the Grady Comprehensive Sickle Cell Center. Lunch will be served and parking is provided courtesy of Morehouse..
"This is a tremendous opportunity for persons with sickle cell disease and sickle cell trait to share experiences and learn about some of the latest medical treatments, research, and breakthroughs, said Dr. Walter Branch, Chief Medical Officer, SCFG. "We will spend the day hearing stimulating presentations and we have planned plenty of time for audience questions. "
Moderated by the popular media host Lyn May, general topics include blood transfusions, transition, legal rights, care coordination, emergency room care, minority blood donations, pain relief, medical cannabis and pharmaceuticals such as Hydroxyurea. The conference is sponsored by Aaron Family Trust Fund, The American Red Cross and is partially supported by HRSA funds for grant award.
To RSVP ONLINE, go to: http://sicklecellga.org/2018-conference/
Your lunch will be reserved and you will be entered into a raffle for a flat screen television. Raffle winner must be present. Registration opens at 8 a.m. The conference begins at 9 a.m.
About Sickle Cell Foundation of Georgia:
Founded in 1971 by two Atlanta physicians – the late Nelson McGhee, Jr and Delutha H. King, the Sickle Cell Foundation of Georgia, Inc. is a statewide nonprofit advocating for and serving children and adults with Sickle Cell and other abnormal hemoglobin. The Foundation hosts Camp New Hope, Georgia's first and only medical-supervised summer camp for children ages 6-17 with sickle cell and partners with clinics, hospitals and support groups throughout the state.
About Morehouse School of Medicine, National Center for Primary Care:
Morehouse School of Medicine (MSM), located in Atlanta, GA, was founded in 1975 as the Medical Education Program at Morehouse College. In 1981, MSM became an independently chartered institution. MSM is among the nation's leading educators of primary care physicians and was recently recognized as the top institution among U.S. medical schools for our social mission. Our faculty and alumni are noted in their fields for excellence in teaching, research and public policy.
MSM is accredited by the Accreditation Council for Continuing Medical Education, Accreditation Council for Graduate Medical Education, Council on Education for Public Health, Liaison Committee on Medical Education and Southern Association of Colleges and Schools.