Testingfg of Ads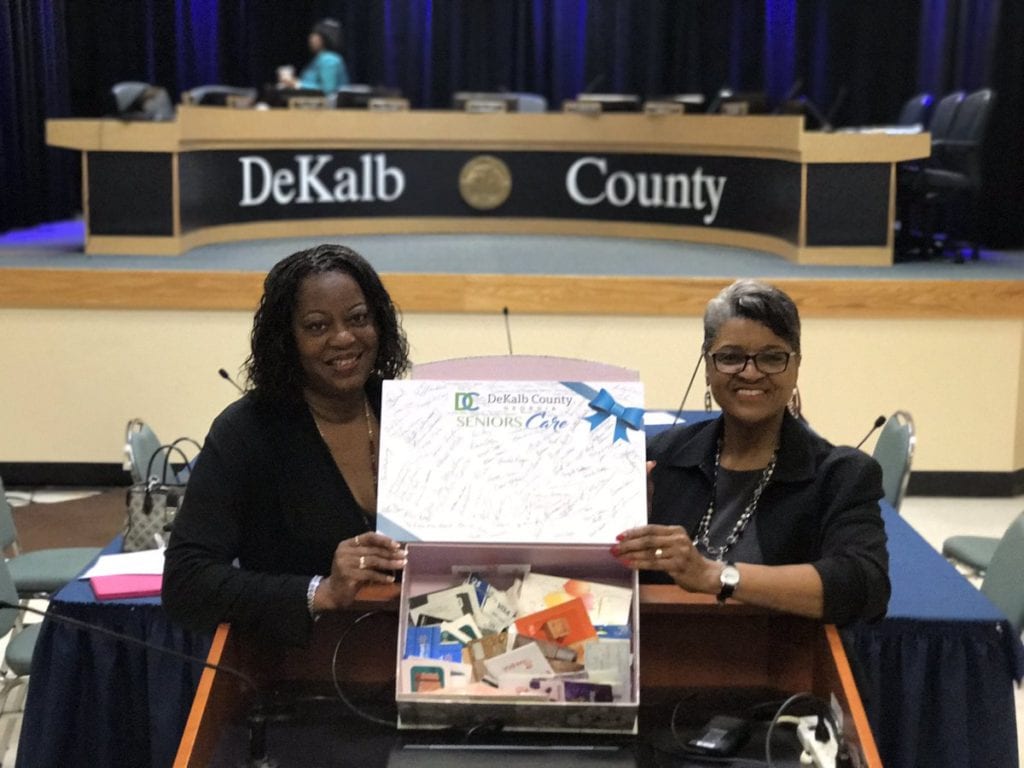 DeKalb's District 5 showers Hurricane Harvey seniors with gift cards
DeKalb County District 5 Commissioner Mereda Davis Johnson and Bettye Austin Davis, director of the Lou Walker Senior Center in Lithonia, thanked the community for the successful community gift card drive to assist seniors impacted by Hurricane Harvey.
Johnson and Davis said the donations were sent to St. Johns United Methodist Church in Houston, Texas, which is serving as a base of operations for Hurricane Harvey relief efforts.
During the week-long drive, residents dropped off gift cards at the Lou Walker Senior Center. Some of the cards donated included Home Depot, Lowe's, Walmart and Target. Other donations included prepaid cards for VISA, restaurants and gas stations. A number of people impacted by Hurricane Harvey are still living in hotels as work to rebuild infrastructure continues.
Springfield Baptist Church to host benefit concert
Springfield Baptist Church, 1877 Iris Drive S.E., Conyers, will host a free concert benefiting Hurricane victims and their families on Friday, Sept. 29, 8 p.m. Doors open at 7 p.m.
Those who attend are asked to bring cases of water and toiletries. A freewill offering will be taken. All donations will go toward hurricane relief and helping victims.
The concert is a collaboration of the Atlanta Gospel Music community organized by The Key of David Music Group, LLC and High Praise Ministries, Inc.
Eric W. Lee, Sr. Is pastor of Springfield Baptist Church. For more information, contact the church office at 770-929-1111 or visit www.sbcgrowth.church.