Testingfg of Ads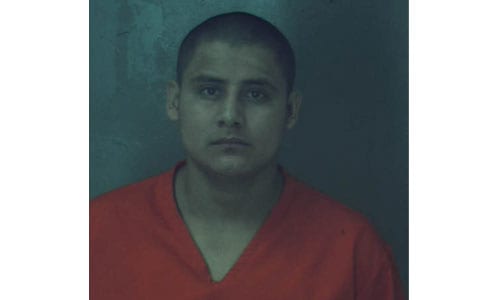 David Garcia-Mendoza, 22 entered a guilty plea to charges of felony murder, kidnapping and other charges in connection with the shooting death of 43-year-old Luz Mariana Matheu, a Chamblee taxi driver, District Attorney Sherry Boston said.
Matheu was gunned down on Oct. 1, 2016 shortly after picking up Garcia-Mendoza from a Buford Highway hotel. Witnesses reported seeing the two arguing in the front seat of the taxi while parked at a nearby gas station. Mendoza held a gun to the victim's head before forcing her to drive away. He pulled the trigger a short distance later, killing her and causing her to lose control of the vehicle and crash into a fence at the intersection of Warwick Circle and Woodacres Road in Chamblee.
Garcia-Mendoza fled the scene into a residential area and forced two men to the ground at gunpoint before escaping into a wooded area. He was arrested after being tracked by a canine unit while hiding in a kudzu patch.
Garcia-Mendoza told police during interrogation that he shot the victim because she would not accept drugs as payment for his taxi ride.
DeKalb County Superior Court Judge Gregory A. Adams sentenced Garcia-Mendoza to life plus five years in prison.
Senior Assistant District Attorney Buffy Thomas prosecuted the case with assistance from DA Investigator Sweden Bailey. Detective M.R. Winfield of the Chamblee Police Department led the initial investigation.