Testingfg of Ads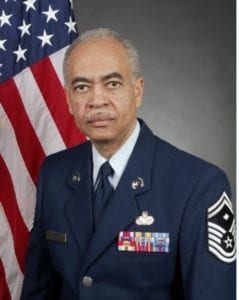 Local author, consultant and retired Air Force Reservist, Calvin Stevens, will be the featured speaker at the Annual Celebration of Veterans Day, on Sunday, Nov. 13, 10 a.m., St Paul A.M.E. Worship, 1704 S. St. Mountain-Lithonia Road, Lithonia.
Stevens, former First Sergeant for the 94 Civil Engineer Squadron, Dobbins Air Reserve Base, entered the Air Force in June 1966. He retired from military service on March 29, 2007 with 31 ½ years of service and several awards including: Meritorious Service Medal, Air Force Commendation Medal, Air Force Achievement Medal, Air Force Outstanding Unit Award (3 devices) and the Global War on Terrorism Service Medal.
Sergeant Stevens and his wife, Eleanor, have two sons and one daughter; three grandchildren; and one great-grandchild.
The community is invited to attend this year's celebration of Veterans Day.