Testingfg of Ads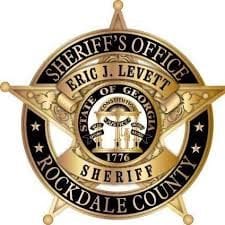 Citizens and deputies rushed to help seven people, six of them children under 11 years old, who were injured as their vehicle overturned on I-20 in Rockdale County today.
The Rockdale County Sheriff's Office said the accident happened around noon. The vehicle was eastbound on I-20 just beyond Exit 78 Sigman Road when it overturned, ejecting four of the children.
Sheriff's spokesman Lee Thomas said the initial investigation revealed multiple injuries were sustained.  Thomas said first aid was rendered by responding deputies and citizens on the scene before all of the passengers were transported to a local hospital for further treatment.
The accident is still under investigation.