Testingfg of Ads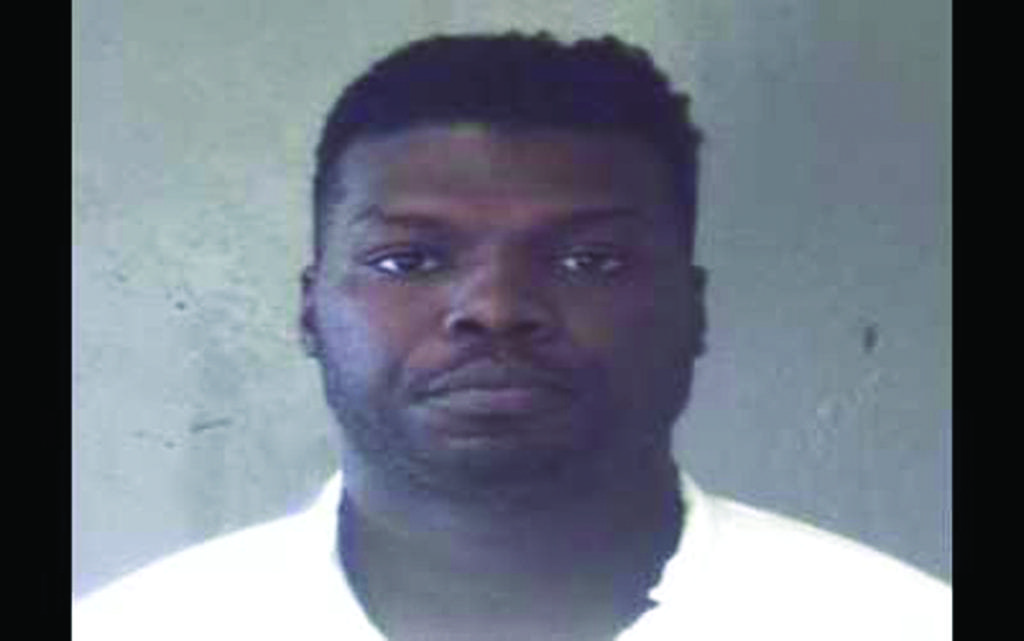 DeKalb County District Attorney Sherry Boston announced a conviction by guilty plea in the murder case against a man charged in the fatal attack of a pregnant woman.
During what was scheduled to be a motions hearing on Oct. 5, Terique Dwayne Hall, 25, instead entered a guilty plea to murder, rape and weapons offenses in connection with the strangulation death of 20-year-old Ashley Mays, of Lithonia, and sexual assault crimes against two other women.
Mays' body was discovered in a hotel room by cleaning staff at the Quality Inn and Suites on Snapfinger Park Drive in Lithonia on Nov. 18, 2016.  Her hands and feet were bound with zip ties and a black bandana, used to cover her mouth, was located around her neck. Authorities say the victim, who was nine weeks pregnant, was raped and strangled.
Video surveillance captured images of Hall entering the victim's hotel room and calmly exiting less than an hour later. He fled in a dark colored car parked in a wooded area near the hotel. Crime Stoppers tips led to Hall's identification and information regarding similar attacks. Just seven days prior to the murder of Mays, Hall attacked another woman. According to the investigation, he entered that victim's Lithonia townhome, pulled a gun on her, forced a black bandana into her mouth, zip-tied her hands and feet, and then raped her in her child's bedroom. He stole electronics and money before fleeing the scene.
Three days later, Hall attempted to attack yet another woman at the America's Best Value Inn on Crescent Centre Boulevard in Tucker. The attack was thwarted by a man who was at the location and pulled a gun on Hall, who took off running.
Authorities said Hall met with each of his victims under the guise of purchasing sex after contacting them via online ads on backpage.com.
"This case underscores the dangers associated with sex trafficking," said Boston. "It is neither a one-dimensional issue nor a victimless crime. Defendant Hall preyed upon these women and attacked when they were most vulnerable. For the sake of the victims and their families, I am pleased with the defendant's decision to accept responsibility and spare them the pain of trial."
DeKalb Superior Court Judge Tangela Barrie sentenced Hall to two consecutive life terms plus five years in prison.
The case was prosecuted by Deputy Chief Assistant District Attorney Dalia Racine with assistance from Assistant District Attorney Destiny Harris and DA investigators Sally Miller and Kim Tesalona. Detective L.B. Shuler of the DeKalb Police Department led the initial investigation.