Testingfg of Ads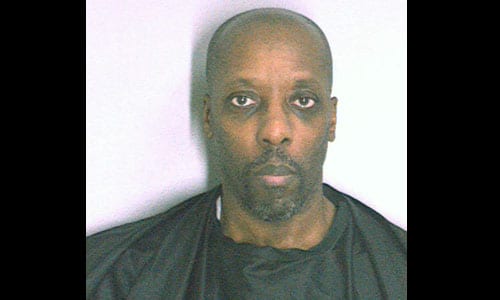 Serial rapist Samuel McCullum, 57, was sentenced to two life terms without the possibility of parole and a consecutive life term for felony murder and rape. DeKalb County District Attorney Sherry Boston said the serial rapist was convicted in connection with two cold cases in DeKalb in which one woman was killed and another survived.
Authorities used a criminal database for DNA to connect McCullum to rapes in DeKalb and Fulton counties. McCullum's criminal history for sexual assault crimes in Kentucky, New Jersey and North Carolina date back to 1983.
Here is a summary of the rape cases involving McCullum:
August 6, 1998- Porter Road, DeKalb County
A passerby finds a woman clinging to life on the side of the road in the 1000 block of Porter Road in DeKalb County. The victim, later identified as Monica Blackwell, 38, was partially clothed and had suffered blunt force trauma to her head and sustained cuts and bruises to her face. She died shortly after her arrival to the hospital. A rape kit revealed the victim had also been sexually assaulted, but an assailant was not identified— causing the case to turn cold.
May 9, 1999- Lawrenceville Highway, DeKalb County
A 21-year-old woman walking along the 3000 block of Lawrenceville Highway in DeKalb County is approached by a driver offering her a ride. After she enters the vehicle, the man then drives the woman to a nearby auto shop where he works and rapes her three times. The victim then convinces the attacker to drive her to her apartment a short distance away. She immediately discloses the attack to her roommates who convince her to call police. A rape kit is performed, but the case is closed after the victim disappears and later relocates out of fear.
May 19, 2002- Louisville, Kentucky
A 17-year-old female waiting on her school bus in Louisville, Kentucky is lured into an unidentified man's car. He drives the teen to a nearby auto shop where he works and repeatedly rapes her, binds her hands, and chains her to a pole. When the attacker is out of sight, the victim is able to maneuver her phone with her foot and call 9-1-1. While on the line, the attacker, later identified as Samuel McCullum, unaware of the live call, assaults the teen again while police are en route. Authorities arrive at the home and hear the victim's screams for help. McCullum is arrested on scene and is later convicted on charges of sodomy and unlawful imprisonment. When his DNA is entered into a criminal database, it is a positive match for the two DeKalb County cold cases and one in Fulton County.
At the expiration of his prison term in Kentucky, the DeKalb District Attorney's Office is notified and prepares its cases against McCullum for indictment in 2017.
In addition to the Kentucky case, McCullum's criminal history includes convictions for sexual assault crimes in New Jersey and North Carolina dating back to 1983 and 1995 respectively. Charges are pending against McCullum in Fulton County in connection with a 1998 cold case murder and rape.
McCullum was sentenced to two life terms without the possibility of parole, plus a consecutive life in prison term by DeKalb County Superior Court Judge Clarence Seeliger, who presided over the trial.
The case was prosecuted by the District Attorney's Major Case Unit, with Senior Assistant District Attorney Shannon Hodder serving as lead prosecutor with assistance from Unit Director, Lance Cross, and DA Investigators Christopher Franklin and Bill Presnell, who has worked the case with the DeKalb County Police Department since its inception.