Testingfg of Ads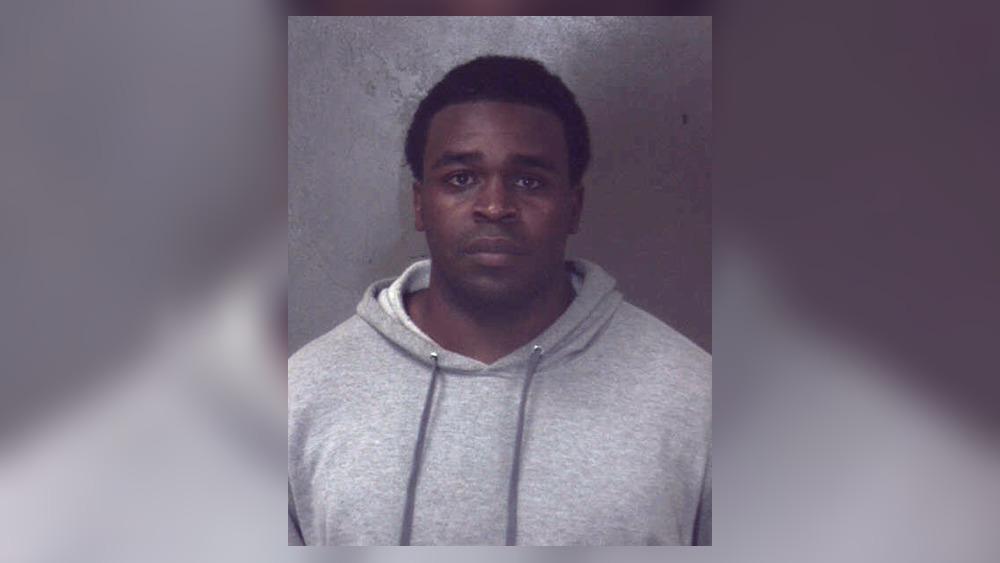 Serial rapist Dominic Lawton will serve three life sentences for sexual assaults on three women, DeKalb County District Attorney Sherry Boston has announced.
Jurors returned guilty verdict against the 33-year-old Ocilla man on charges of rape, kidnapping, false imprisonment, aggravated assault, aggravated sodomy, and weapons offenses in connection with sexual assaults against three women in DeKalb County dating back to 2016.
On Sept. 14, 2016, DeKalb County Police responded to DeKalb Medical Center in reference to a report of a kidnapping and rape. The 18-year-old female victim told authorities she had scheduled a date with the defendant at a Snapfinger Park Drive motel after posting an ad on an adult website. When Lawton arrived at the motel, he ordered the victim into his truck after flashing a gun. Lawton drove to Exchange Park on Columbia Drive in Decatur and then ordered the victim to perform sex acts while being held at gunpoint. Lawton then drove the teen back to the motel before leaving the area. The victim reported the crime to a relative, who took her to the hospital.
A little less than a month later, detectives were once again called to DeKalb Medical Center in response to a kidnapping and rape report. The 21-year-old victim had also arranged a date with the defendant after posting an ad on an adult website. When Lawton arrived to pick up the woman in downtown Decatur, the defendant claimed he needed to stop at an ATM before heading to his apartment. Lawton instead detoured to Mason Mill Park on McConnell Drive in Decatur, held the victim at gunpoint, and ordered her to undress and perform sex acts. Following the attack, Lawton drove the victim back to Decatur, where she immediately summoned a police officer for help.
Three days later, while on patrol in Exchange Park, police officers spotted the defendant's parked pick-up truck. As they approached the vehicle, they noticed the defendant scrambling to put his shirt on and then attempting to drive away before being ordered to stop. A 17-year-old, partially dressed victim, exited the defendant's truck and ran toward the patrol car and reported being sexually assaulted by the defendant. The victim said she met Lawton one weekend at the mall and he later called to take her to the movies on a date. After picking the teen up, the defendant said he needed to stop by an ATM for cash. Lawton instead drove her to the park and ordered her to undress and perform sex acts shortly before police arrived on patrol.
Lawton was arrested at the scene. Further investigation linked him to the other assaults and a similar one that occurred in June 2016 prior to those attacks. The victim in that case is now deceased.
After his arrest, Lawton's DNA was placed in a criminal database. It was later a positive match for a previously untested rape kit assigned to the Cold Case Sexual Assault Task Force, a coalition of metro area law enforcement and prosecution agencies, including the DeKalb DA's Office, tasked with evaluating back-logged sexual assault kits under the National Sexual Assault Kit Initiative (SAKI) grant.
The cold case, now linked to Lawton, is pending prosecution in Tift County.
Lawton was sentenced to three consecutive life sentences, plus ten years in prison by DeKalb Superior Court Judge Courtney Johnson.
The case was prosecuted by Senior Assistant District Attorney Tabitha Pazmino, assigned to the Sexual Exploitation and Crimes Against Children (SECAC) Unit, with assistance from Senior Assistant District Attorney Zina Pitts, assigned to the SAKI Task Force, along with DA Investigators Crispin Henry and Angie Marty.  Detective P.L. Lopez of the DeKalb Police Department led the initial investigation.