Testingfg of Ads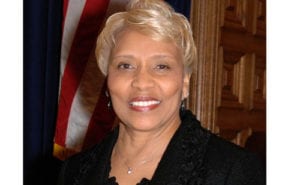 State Sen. Gloria Butler is partnering with Overcomers House Inc. to host the 9th annual "Back to School Giveaway" for residents of Gwinnett and DeKalb 
counties on Saturday, Aug. 5, at Overcomers House, Inc., 10 a.m. until 12 p.m., 2100 Fountain Square, Suite C, Snellville.
"It will be a great event partnering with Overcomers House," said Butler. "We're supporting the community and children with their school needs. Going back to school is a stressful time for students of all ages and the fear of a new experience should not be made any harder because they do not feel prepared to do their best. I look forward to this giveaway and more in the future."
"It is rewarding to see our vision grow year after year," said Ann Mills, executive director of Overcomers House Inc. "It is about giving to and empowering children and families in our community by promoting the importance of education."
Overcomers House Inc. is an organization that aims to ensure no child goes back to school without the supplies they need to be successful. The event will supply the first 200 children in attendance with backpacks and school supplies. For more information: 678-615-7714.