Testingfg of Ads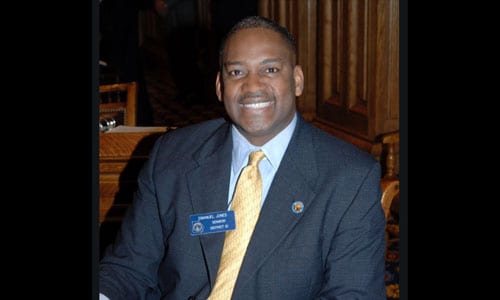 State Sen. Emanuel Jones (D – Decatur) received the Dream Forward Elected Official Award, sponsored by The King Center, on Jan. 14 at the kickoff reception for the King Holiday Observance. Jones was among several who were honored at the event, which was held at The King Center in downtown Atlanta.
"It is an honor to be recognized with this award as we kick-off our observance of Dr. King's legacy," said Jones. "It is especially exciting to be honored alongside other community leaders making a difference in their respective fields. Despite working across a broad spectrum of jobs, we are all Georgians and it is important to recognize everyone's contributions. As we look to the future, we must continue to focus on impacting meaningful change for our communities."
The Dream Forward Awards are an initiative by The King Center to recognize people and groups that have made significant impacts in their communities and those who work closely with The King Center.