Testingfg of Ads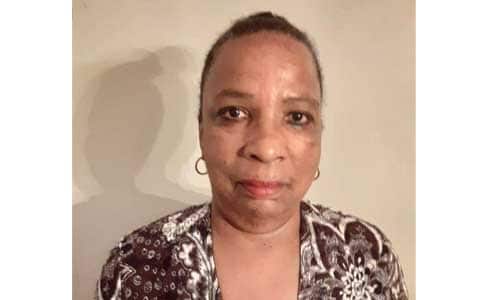 Renee Cail
The Southern Environmental Law Center (SELC) has filed a motion to intervene in the City of Stonecrest's ongoing case against Metro Green Recycling, LLC.
SELC filed its motion on behalf of Citizens for a Healthy and Safe Environment (CHASE) in DeKalb County Superior Court on Nov. 18.   SELC is challenging the facility's solid waste handling permit and the Georgia Environmental Protection Division's (EPD) role in granting the permit.
The SELC and CHASE contend that the plant, which is under construction at 5152 Snapfinger Woods Drive, would pose significant environmental and health risks to residents in the area. They say Metro Green plans to accept 400 tons of waste every day, generating dust, fine particulate matter, and heavy metals and chemicals that could contaminate an on-site tributary of the South River. Along with air and water quality concerns, the plant would generate noise, heavy truck traffic, and vibrations that could damage residents' homes, residents say.
"We are not willing to compromise the quality of our air, water, and our livelihoods for the sake of a polluting facility that does not belong here," said Renee Cail, President of CHASE. "South DeKalb neighborhoods should not have to bear the brunt of the environmental injustices and health risks that come with these types of industrial facilities, and we will not stand for having our backyards used as a dumping ground."
Over a dozen homes in the Miller Woods community in the City of Stonecrest are within 100 feet of Metro Green's boundary, and Miller Grove Middle School is less than a mile down the road, Cail said. Thousands of residents live directly across the street from the facility in unincorporated DeKalb County, including Crestview Apartments, Windsor Downs subdivision, and other neighborhoods where some have lived since the 1980s.
"We are already seeing a drastic increase in truck traffic, dust, and disruptive noise from construction, which is only a preview of what is to come if this facility begins operating," said Pyper Bunch, a resident of Windsor Downs and organizer of CHASE's Stop Metro Green campaign. "Neighborhood children should be able to play in their yards and walk to school without worry, but Metro Green's decision to begin building right on top of our communities puts our families at risk."
Surrounding neighborhoods were unaware of Metro Green's plans for the 60-acre forested land until demolition crews began removing trees and razing the area earlier this year.
"The lack of details leading up to the start of this project and the inadequate public notice to our communities who would be affected the most is unacceptable," said Kamla Gonzales, a resident of Miller Woods. "Our state agencies and leaders have a responsibility to protect us as citizens and to ensure that the health and safety of our families do not come at the expense of industry interests—they failed in this case."
By intervening in the City of Stonecrest's suit, CHASE and SELC are charging that Metro Green concealed and misrepresented information to EPD when it applied for its state solid waste handling permit, and that EPD has the authority to revoke the facility's permit.
Under Georgia law, Metro Green's application required a letter from DeKalb County confirming that the facility would be consistent with the County's solid waste management plan. The County refused to issue that letter, saying the facility is inconsistent with the plan's goal of protecting South DeKalb's communities from additional solid waste sites.
Metro Green obtained a letter from the City of Stonecrest, which EPD relied on to issue the permit, SELC said. After public outcry, the City of Stonecrest filed suit against Metro Green and EPD in an effort to revoke the state solid waste permit, and a separate local permit, as improperly issued.
SELC submitted a letter to EPD on behalf of CHASE's Stop Metro Green campaign in September, outlining the many concerns around the facility, urging the agency to include residents in further discussions about the project, and demanding that it revoke the facility's permit. EPD responded that it could not comment due to the pending litigation.
"It is critical that the voices of communities in Stonecrest and South DeKalb County are finally heard, as they should have been from the beginning," said April Lipscomb, Senior Attorney for the Southern Environmental Law Center. "EPD Director Dunn must exercise his authority to correct this injustice and revoke the permit for this facility."