Testingfg of Ads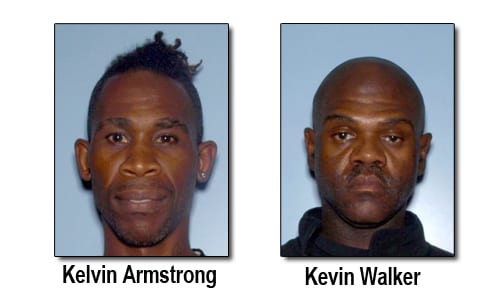 DeKalb County Sheriff's Office investigators have arrested the second suspect, Kelvin Armstrong, 38, in the kidnapping and rape of a 12-year-old boy that took place last week in Brookhaven.
The first suspect, 46-year-old Kevin Walker, who has HIV, was arrested shortly after the Jan. 29 attack, investigators said.
Warrants were issued on Jan. 30 for Armstrong, of Atlanta. Armstrong was charged with aggravated assault child molestation, aggravated sodomy, and first degree cruelty to child.
Armstrong's arrest followed an intense investigation over the weekend that led the DeKalb Sheriff's Fugitive Unit to locations in Atlanta. A request for public assistance with Armstrong's apprehension had been issued after Walker's arrest last week.
Armstrong was taken into custody without incident and transported to Brookhaven Criminal Investigation Division, after which he will be housed in the DeKalb County Jail.
Investigators said Armstrong and Walker kidnapped the boy at a Buford Highway apartment complex. The men approached the child from behind, grabbed, and dragged him into a nearby apartment, where they raped and sodomized him over a period of several hours.
Brookhaven police arrested Walker on Feb. 2. Walker was charged with possession of methamphetamine, reckless conduct – HIV infected person, aggravated sodomy, aggravated sexual battery, kidnapping, aggravated child molestation, enticing a child for indecent purposes and first degree cruelty to children.