Testingfg of Ads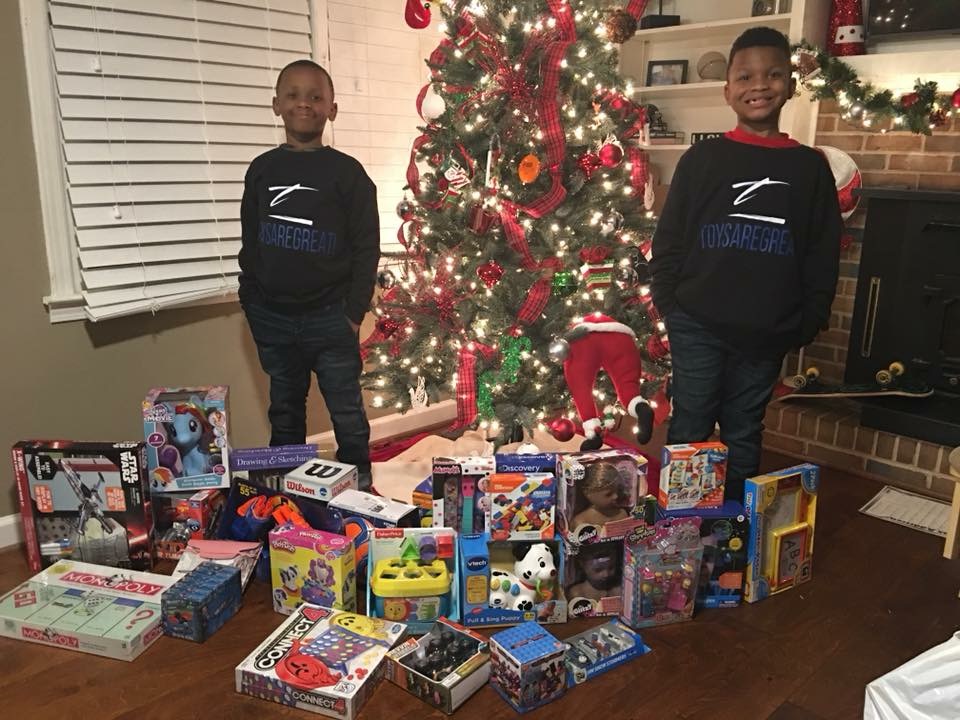 Children at the Atlanta Mission Shelter will have a brighter Christmas this year, thanks to a little boy's classroom assignment and his big heart. Grant Callaway, a 2nd grader at Genesis Innovation Academy in Atlanta, launched his business, Toys are Great this year, and collected 55 toys to donate to kids in need.
"Every kid should have toys they love. Some kids don't have brothers or sisters to play with, but they should have toys," said Grant.
Earlier this year, teacher Terrentena Grant tasked her class with creating a business and a logo. At the next parent-teacher conference, Grant's mother, Angela, was surprised to learn he was the only student in the class that created a business to help others.
"As a parent, I thought it was amazing that he wanted to help someone else," Angela Callaway said. "When I talked to him, he felt so passionately about it, that we decided to go ahead and do it. With the holiday season coming, we thought this was the perfect time to launch the idea."
Toys are Great came from Grant's own experience with his favorite toy, Beary. He believed every child should have a Beary – a toy they love – and enlisted the help of his brother, Gabriel, 7. The brothers made it their mission to provide 50 children with that same joy.
"Donating the gifts is important because it makes kids that don't have toys happy and makes them feel good and special about themselves," Gabriel said.
Angela Callaway added, "Although the idea originated with Grant, the development came from both of them. They worked it out as brothers."
Angela Callaway and her husband, Jonathan, promoted the organization using Facebook, and sent information to family, friends and coworkers. The brothers surpassed their goal of 50 toys, collecting 55 toys and $100, including their own personal investments, to fund their cause.
"It clicked for them when they had to go into their own wallets and count out their own money to invest in their vision," said Angela Callaway. "It was important to me that they learned before we ask anyone else to invest in our vision, we have to do so first. It became real to them once they did."
The Callaway brothers will deliver the toys next week just in time for Christmas.
The next project on the list is a book drive. But for now, Grant is grateful for the support he and his brother received this year.
"It feels great. It feels like the world is with me," Grant said.