Testingfg of Ads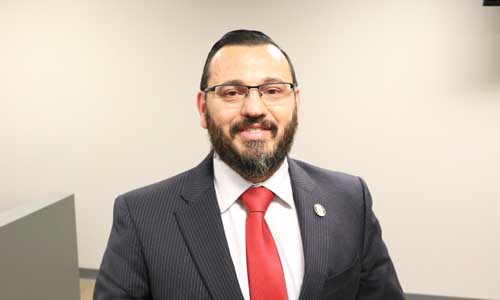 The city of Stonecrest has named Sean DePalma, formerly parks director of Fort Myers Beach, Florida, as its new Parks and Recreation Director.
DePalma began his duties on Jan. 7, 2019.
Mayor Jason Lary said DePalma is a good fit for the city.
"We needed a person with varied skills in parks administration, personnel, facilities, green living, entertainment and sports. We felt he was the best fit overall for our needs for now and in the future,"  Lary said.
DePalma has more than 20 years of municipal administration in parks and recreation.
In his previous role in Fort Myers Beach, DePalma developed and administered a $5.3 million budget and led up 52 skilled professionals. Prior to working in Fort Myers Beach, he held management positions in Florida with the City of Miami Gardens, Broward County, City of Coconut Creek and the City of North Miami Beach, where he managed a diverse team of more than 100 public servants.
DePalma received his master's degree in Parks and Recreation Management from Frostburg State University. He also holds more than 30 professional certifications including Parks and Recreation Professional, Aquatic Facility Operator, Six Sigma LEAN Green Belt Executive Project Management, Parks and Recreation System Master Planning and Youth Sports Administration.
DePalma said he is excited to join the city.
"Being granted the honor to serve as Parks and Recreation Director for Stonecrest creates the opportunity to influence true change," said DePalma. "I know that the evolution of the Parks and Recreation Department is an opportunity for the City to increase the level of quality, as well as the diversity of services to our citizens. We are working to develop a world-class parks and recreation system that will deliver impactful, community engagement, enrichment programs, modern facilities, clean, and safe parks.  Moreover, I genuinely look to hear, speak and serve every citizen of Stonecrest."