Testingfg of Ads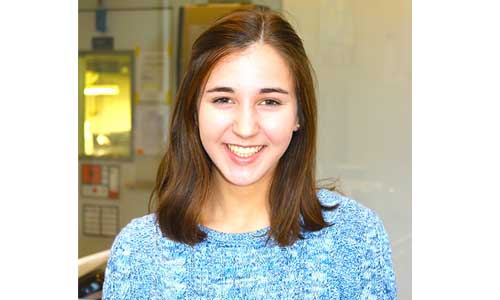 One DeKalb County School District (DCSD) senior has taken her love for science nationwide, earning $25,000 from one of the most prestigious science and math competitions in the United States.
Lakeside High School senior Zoe Weiss was named a top 40 finalist in the annual Regeneron Science Talent Search. As a finalist—the first from Georgia since 2014 in the competition—Weiss will receive $25,000.
Weiss was recognized for creating an algorithm to detect rare cell types from single-cell gene-expression data, which can help detect early disease diagnosis. In all cases that were examined, her algorithm was able to detect rare cells, including one that could prove to be a new type of brain cell.
Weiss hopes that her work may enable earlier diagnoses of diseases and provide new insights into cell changes.
"Without data from an ample number of genes, state-of-the-art computational methods fail to detect rare cells, such as a circulating tumor cell among the millions of cells in an otherwise normal blood sample," said Weiss. "I overcame these limitations by developing and validating computational methods for detecting rare cells on increasingly complex sets of data, including single-cell gene-expression data from both animals andhumans, and on which the leading methodology did not work."
Often referred to as the "Super Bowl of Science," by such luminaries as former President George H.W. Bush, the Regeneron Science Talent Search is one of the country's oldest and most prestigious science and math competitions for high school students.
"Zoe Weiss is a name that will be—and should be—remembered by all who hear it," said Superintendent/CEO Dr. R. Stephen Green. "Being named a finalist in the Regeneron Science Talent Search is just one of many accomplishments by Ms. Weiss during her time at DeKalb County School District. Her impact in our community, be it through thoughtful research, helping younger students understand and appreciate STEM, or achievement in athletics, will be felt foryears to come."