Testingfg of Ads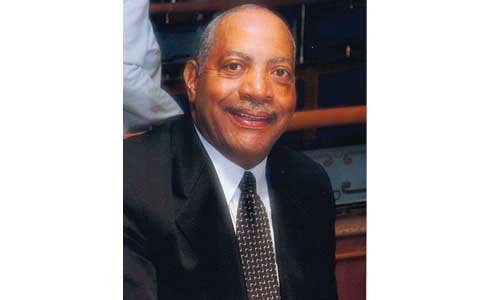 Family and friends have established a scholarship fund to honor the legacy of Georgia civil rights champion Frank Bates, who was remembered during memorial services at Fairfield Baptist Church in Lithonia and Bates' hometown, Greater Level Hill Baptist Church in Crawfordville, Georgia.
Bates died of a heart attack on Sept. 30. He was 69.
DeKalb County School Board member Vickie B. Turner, a friend of the Bates family for over 50 years, said the scholarship fund was announced at the Fairfield Baptist Church memorial service on Oct. 5.
"We wanted a way to keep his memory alive and I suggested setting up a scholarship in his name to help students to attend his alma mater, Fort Valley State University," said Turner, who worked with Tammy Bates (Frank Bates' niece), other family members and a circle of friends called the Clifton Girls of Cincinnati to establish the fund.
Turner said State Rep. Calvin Smyre, who represents Columbus, Georgia, immediately made a commitment to donate $1,000 to the fund. Both, Smyre and Bates, graduated from Fort Valley State University, where Smyre chairs the Fort Valley State University Foundation. The men also have held top positions with the Democratic Party of Georgia. Bates was appointed deputy director of the state Democratic Party in 1985. Smyre was appointed chairman in 2001.
Turner said the Bates family, along with a board, would manage the scholarship and student selection process annually.
DeKalb CEO Michael Thurmond, another close friend of Bates, said Bates devoted his life to helping others and Crawfordville residents were especially proud of its native son. Thurmond and Bates both had humble beginnings as farmers and eventually became attorneys with distinguished career paths.
"Frank Bates was a true friend who worked tirelessly to help citizens across the state of Georgia. He loved and supported his family and anyone who needed his help. Frank was the pride and joy of Crawfordville, Georgia," said Thurmond, who was among several dignitaries who attended Bates' memorial service.
Bates, who wrote and self-published "From Level Hill to Capitol Hill," a book about his life, grew up on a farm in Crawfordville. He was the youngest of seven children born to James Thomas and Mary Bates, who preceded him in death.
Bates spent a lifetime fighting for integration and better job opportunities for African Americans. He became involved in the civil rights movement as a 17-year-old who led a student walkout in 1965 to protest the firing of five black teachers whose contracts were not renewed by the Taliaferro County School Superintendent, who, at that time was Lola Williams. The demonstration led to several marches and boycotts of local businesses that discriminated against blacks, putting Crawfordville in the national spotlight and prompting Bates' family to send him to Atlanta for his protection after an attacker broke his jaw at school. Bates enrolled in Booker T. Washington High School, where he graduated.
Bates went on to attend DeKalb Junior College and Fort Valley State. Twelve days after receiving his degree from Fort Valley State in 1971, he was drafted in the U.S.  Army. After serving in Viet Nam, he was accepted into Atlanta Law School in 1974. He received his law degree in 1977.
Bates spent 31 years working in state and local government. During his career, Bates worked for two governors – Joe Frank Harris, representing state workers in employment discrimination cases and Zell Miller, as executive assistant for community relations working to get more African Americans in key positions in state government. Bates retired from the Department of Technical and Adult Education.
To contribute and learn more about the Frank Bates Scholarship Fund, visit 
www.frankbatesmemorial.org.