Testingfg of Ads
Rockdale Constitutional Corner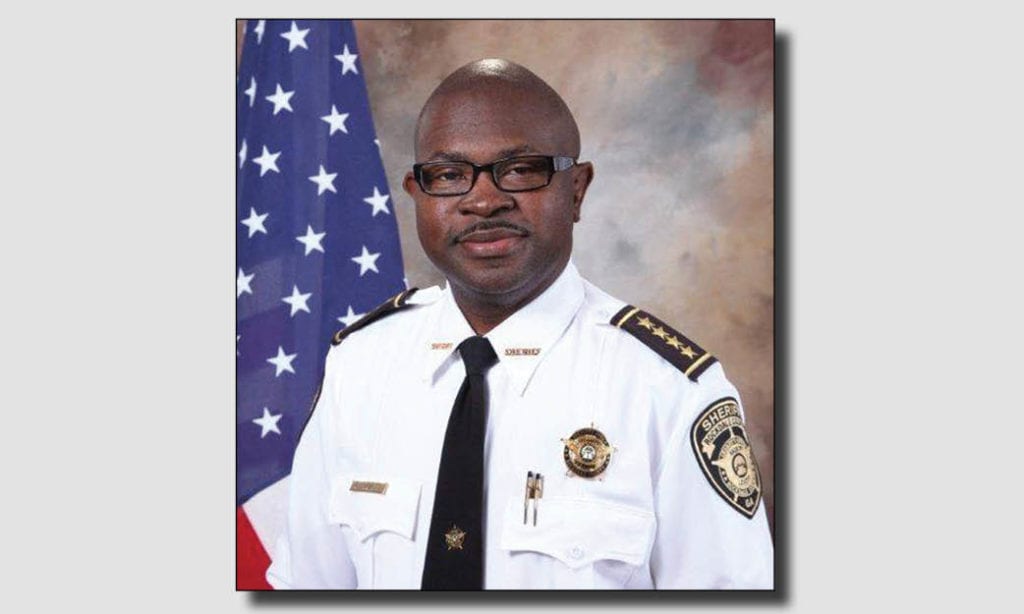 By Sheriff Eric J. Levett
We have all received irritating unsolicited phone calls from people we don't know. They always have horrible timing, too, calling at the most inconvenient moment, like when your family is about to sit down for dinner. Some of these calls aren't just annoying anymore. They're also malicious.
There has been a rash of phone calls making the rounds lately where scammers try to trick victims into giving them sensitive data that could lead to massive financial losses.
Several citizens have contacted the Rockdale County Sheriff's Office over the past year after receiving phone calls from what they thought was a Sheriff's Office employee. According to incident reports, county residents received a telephone call from someone stating he is a Deputywith the Rockdale County Sheriff's Office. The caller mentions an outstanding warrant for an unpaid debt, missed jury duty or some minor infraction causing a fine. The caller then tries to strong-arm people over the phone into wiring payments through Western Union MoneyGram or by getting a prepaid credit card to pay off the alleged debts and fines.
The Sheriff's office DOES NOTcall people about warrants or accept payments by phone. This isphone scam. The premise here is that you have a surprise tax bill you need to pay immediately to the IRS or you'll be arrested. The scammers use phone spoofing to make their number come up list as "IRS." Because they already have the last four digits of your Social Security number, that gives them a further air of legitimacy. Here are some of their other tactics to watch out for: They use common names and fake IRS badge numbers. They send bogus IRS e-mails to support their scam. They call a second time claiming to be the police or department of motor vehicles, and the caller ID again supports their claim. You're told to submit payment either by wire or by prepaid debit card.
Know this: The IRS will never contact you by phone asking for money. They communicate exclusively through snail mail. The FCC is telling consumers who receive a call like this to immediately hang up the phone. If you think that you have already received a call like this, you need to check your bank and credit card statements as well as your telephone statement to see if there are any unauthorized charges. If you find unauthorized charges, it's likely that you are a victim of what's known as "cramming."
Report these charges as unauthorized ASAP. You should also report the incident to the Better Business Bureau's Scam Tracker and to the FCC Consumer Help Center 1 (888) 225-5322.
Don't answer calls from unknown numbers – This is the most obvious and simplest precaution. Let unknown calls go to voicemail. If you answer and the caller (often a recording) asks you to hit a button to stop receiving calls, just hang up. Scammers often use these tricks to identify and target live respondents. If you receive a scam call, write down the number and file a complaint with the FCC so it can help identify and take appropriate action to help consumers targeted by illegal callers. Ask your phone service provider if it offers a robocall blocking service. If not, encourage your provider to offer one. You can also visit the FCC's website for information and resources on available robocall blocking tools to help reduce unwanted calls. Consider registering all of your phone numbers on the National Do Not Call Registry.
The Sheriff's Office wants to be sure any others who are called do not send money to the scammers. If anyone gets a similar call, they should try to get as much information about the caller as they can and tell the caller you refuse to discuss any financial transaction over the phone. Never give out any of your personal information. You should then hang up and call the Sheriff's Office immediately.
We hope these tips reach you and your loved ones before any of you suffer any losses. Please, spread the word about this fraud alert to the people in the community. The more we spread the word, the more people we protect. Rockdale County Sheriff's Office employees are available to answer questions regarding this scam and any other questionable calls regarding financial transactions at 770-278-8000.