Testingfg of Ads
THIS STORY HAS BEEN UPDATED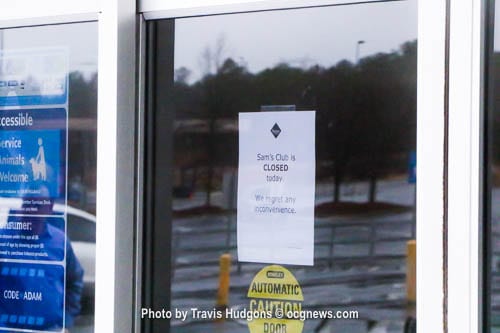 Stonecrest Mayor Jason Lary said he is seeking another wholesale warehouse store after the abrupt Jan. 11 closing of the Sam's Club at 2994 Turner Hill Road. The Stonecrest store is one of 63 that the warehouse giant abruptly closed across the nation, laying off thousands of employees.
"I've already contacted Costco and they're interested," Lary said.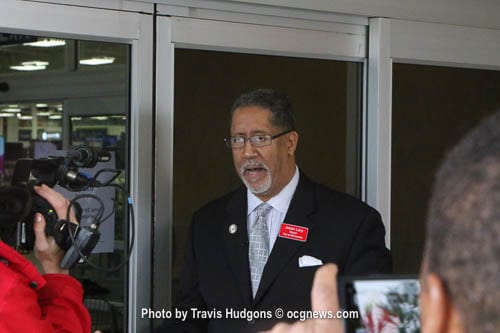 Lary said he was outraged to learn the Stonecrest store was closing. Loyal members, who have supported the store for years, expressed their shock, and employees, who learned they no longer had jobs when they reported to work.
"It caught us completely by surprise. There was no warning, not even to the employees. I saw some of them crying," Lary said during a news conference he held on the closing day outside the store.
The Bentonville, Arkansas-based Sam's Club posted a statement on Twitter saying it was re-evaluating its strategies, in response to questions about the shutdowns nationwide.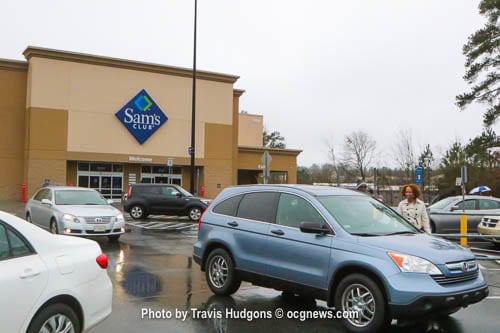 "After a thorough review of our existing portfolio, we've decided to close a series of clubs and better align our locations with our strategy. Closing clubs is never easy and we're committed to working with impacted members and associates through this transition," Sam's Club tweeted.
State Rep. Vernon Jones said he is planning to host a meeting with officials of Walmart, which owns Sam's Club, on Tuesday, Jan. 16, 6:30 to 8 p.m., at the Stonecrest Library, 3123 Klondike Road.
"They told me it (the closings) was a business decision. They're giving severance packages to some of the employees and relocating others but we're going to hear from them and let people ask questions," said Jones.
At On Common Ground News press time, it was unclear if some employees would temporarily remain at the Stonecrest location. A recorded message at the store said the location will permanently close on Jan. 26. The message stated that customers who had prescriptions to be filled could go to the store in Tucker.
An employee at the store said Sam's Club plans to notify customers by mail within the next week and send them other information they may need. Asked why the Stonecrest store was still accepting new memberships the week of the national shutdowns, the employee said Sam's Club did not tell employees in advance about its decision to close the stores.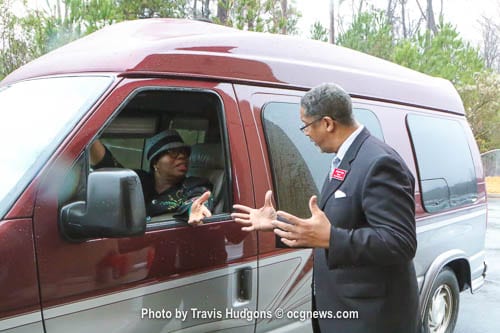 "We didn't try to deceive anyone (by taking the memberships). They didn't even tell us," the woman said, adding that the memberships can still be used at any location and online. She said she did not know if Sam's Club planned to refund money to those who did not wish to shop at another location.
A manager at the store referred inquiries to corporate headquarters. On Common Ground News could not reach anyone at the number provided, however.
DeKalb County Commissioner Mereda Davis Johnson, whose Commission District 5 includes the Stonecrest, said she learned of the closing on the morning that it made the news. She said out of courtesy, store officials should have notified elected officials.
"The community has been patronizing that store since 2003. It just makes sense that they could have given some type of notification," Johnson said.
The Stonecrest store is the only Sam's Club in Georgia that is closing, according businessinsider.com. The 133,000-square-foot store opened on Aug. 7, 2003 as the 13th location in the Atlanta area. About 200 workers were hired, Richard Leaphart, who was the general store manager, said at the time.
Lary said it's hard to imagine that the Stonecrest store was underperforming as he witnessed a steady stream of vehicles passing by during his press conference. A security guard stood out in the rain telling stunned customers the store was no longer open and re-directing them to the Sam's Club at 1940 Mountain Industrial Blvd. in Tucker, about 16 miles away.
Sarah Anderson, a customer who drove from Stone Mountain, said that she shopped at the Stonecrest location weekly, and was shocked by the closing.
"I didn't know they were closing. This was my store of choice—I love this store," Anderson said.
The Stonecrest Sam's Club closing comes on the heels of other stores in South DeKalb closing including Kroger at 965 N. Hairston Road, Stone Mountain (closed Oct. 13, 2017); Publix, 2075 S. Hairston Road, Decatur (closing March 3, 2018); and Walmart supermarket, 6152 Covington Highway (closing Jan. 30, 2018).
Jones said elected officials have been invited to attend the Town Hall meeting at the Stonecrest Library. For more information, contact State Rep. Vernon Jones at 404-656-0287 or email friendsofvernonjones@gmail.com.
Staff members Travis Hudgons and Glenn L. Morgan contributed to this report.