Testingfg of Ads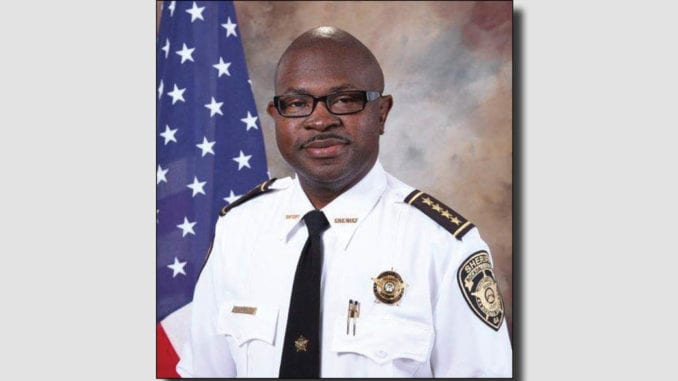 By Sheriff Eric J. Levett
Parenting has changed drastically in the past decade. Instead of dinner bells bringing children home, they now have cell phones. Social media has become an obsession and a favorite past time. With the changes in technology, changes in parenting become necessary.
You can keep your child safe in the social media age with a few tips to help you stay up to speed with today's technology and your child's plugged-in world.
First and foremost, for parents to be able to help, it is important that they understand how technology works and accept that it is a big part of young people's lives. As cyber bullying situations continue to increase, parents must know how to operate and monitor apps, social media networks and various technology to ensure that their children are acting appropriately and that they are treated respectfully in what is a 24/7 public environment.
Although social media is extremely important to your child, it doesn't mean they should have full reign. Parents should never grant kids access to social media without guiding their kids, they need to understand technology and online services. I believe in parents spending time educating themselves, combined with frequent conversations between parent and child about the use of technology in general and use of specific services in particular.
Next, monitoring your child's social media use can be a positive experience. Use technology as an opportunity to learn something new from your children and brush up on your own skills. Being the father of two kids both using technology, I use mobile app alerts that provide information on which social media applications my children are downloading.
When I see that they have installed apps I either don't know much about or that I'm worried about (such as Snap Chat or Instagram), I make a point of having a good conversation about these services. They teach me a lot about technology and the services while we talk about how things can be used for good or bad.
These conversations can help to create trust between a parent and a child and allow opportunities to talk about how the internet can be used to harm others and how to react in those situations. With our frequent talks on tech, I am able to show that I'm both interested and involved in their digital lives. I believe we have fostered an atmosphere where they will feel safe to tell me if something bad is happening.
Finally, there are three apps that you can download onto your kids' phones right now that will enable you to monitor not just your child's web history, but also every text, every phone call… even their exact location.
Net Nanny allows you to control your kids' internet activity remotely. Not only can you choose specific websites that you want blocked on your kids' phones; you can also block types of websites, such as ones involving dating, nudity, pornography or tobacco. You can also set it so that you will get a warning if your child types in a certain keyword, such as "suicide."
SecureTeen does even more: It gives your kids call logs, which means you know who your kids are calling, and who's calling them. It even enables you to read your kids' text messages.
TeenSafe may be the most advanced of all. Not only does it track text messages and calls; it also pinpoints your child's exact GPS location instantly.
And these apps are not just for smartphones: The apps also have desktop versions that can be installed right onto your kids' laptops or computers to monitor their online activity under your own roof.
In the end, open and honest communication with your kids is the key to helping them stay safe and affording them the knowledge that they can trust and depend on you. And if my kids succumb to risky behaviors, I will do my best to protect them — from both themselves and the Internet.
Throughout each month, the clerk of courts, tax commissioner, sheriff and probate judge—Rockdale's elected constitutional officers—discuss topics relevant to their respective roles.