Testingfg of Ads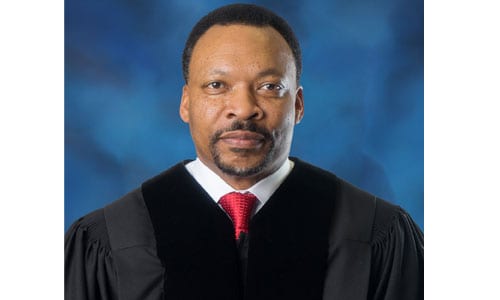 By Rockdale Probate Judge Clarence Cuthpert, Jr.
The primary duties and responsibilities of a guardian for an adult ward include, but are not limited to, managing the ward's healthcare, general well-being, place of residency, care and support needs, and at all times, act as a fiduciary in the ward's best interest. Additionally, within 60 days after appointment, and within 60 days after each anniversary date of appointment, the guardian must file with the court and provide to the ward and to the conservator, if any, a personal status report concerning the ward. In the absence of a conservator, the guardian must also expend money of the ward that has been received by the guardian for the ward's current needs for support, care, education, health, and welfare, and conserve for the ward's future needs any excess money of the ward received by the guardian. If a conservator has been appointed for the ward, the guardian shall turn over all remaining money to be conserved for the ward's future needs to the conservator.
A conservator's primary duties and responsibilities consist of inventory and asset management. The conservator is required to file the first Inventory and Asset Management Plan within two months of the date he or she is appointed, and file subsequent reports annually listing all real property, income, accounts, debts and liabilities of the ward. The conservator shall include in the plan an estimate of the duration of the conservatorship, projections for expenses and resources, and any proposals to change the title of any of the assets in the conservatorship estate. The conservator must also establish a budget, based upon the actual needs of the ward, for the expenses and management of the ward's assets. The ward's funds must be maintained completely separate from the conservator's funds or accounts, and the conservator shall only use the income for the ward's health, care, support, education and welfare. The conservator shall not spend more than the income of the ward, or sell, encumber, or gift, any real or personal property of the ward without Court approval. Investing the ward's funds in legal investments, as defined by Georgia law, is allowed with the Court's approval.
Prior to filing a petition for appointment as guardian and/or conservator, petitioners should familiarize themselves with the fiduciary responsibilities of these positions to ensure that they are capable of performing the same. Because the aforementioned duties and responsibilities are required under the laws of this State, failure to satisfy the said obligations will result in the guardian and/or conservator's removal by the Court.
Throughout each month, the clerk of courts, tax commissioner, sheriff and probate judge—Rockdale's elected constitutional officers—discuss topics relevant to their respective roles.