Testingfg of Ads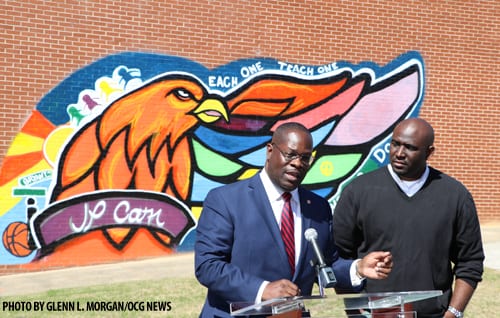 Rockdale County officials unveiled an outdoor mural today (Feb. 27) at the J.P. Carr Gymnasium, located at 90 Hardin Street, Conyers. Artist Immanuel Reed created the image, which reflects the historical significance of Rockdale's  African-American community.
Students from Rockdale County Public Schools helped with the project which brought creative minds together.
"We are grateful to all who helped with this design," said Jason Redmond, Deputy Director of Parks and Recreation Operations. "The mural is something unique for the community."
To drive an appreciation for visual art, a second RYME mural will be unveiled at the Milstead Park splash pad in a few months.