Testingfg of Ads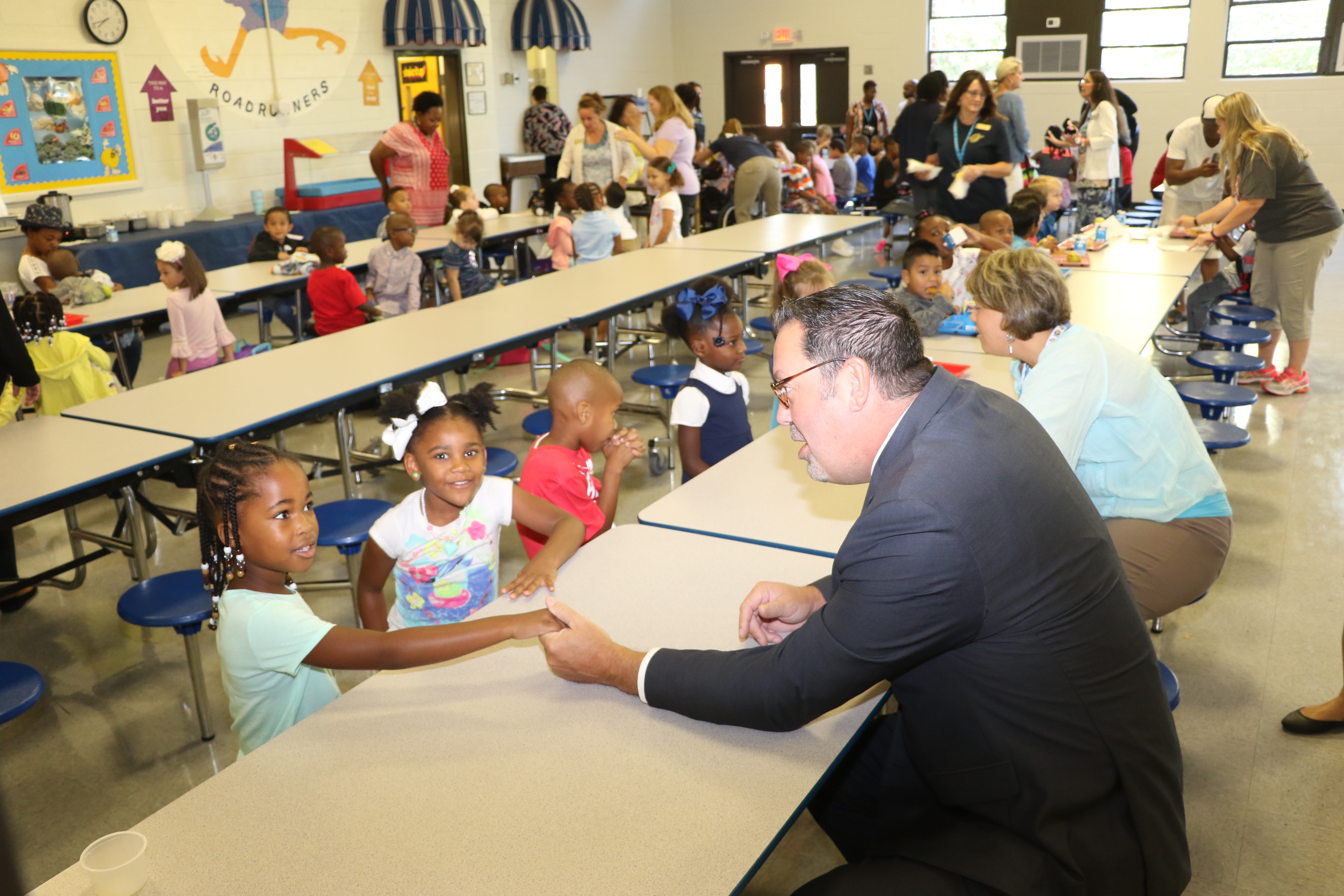 Rockdale County students kissed summer goodbye and returned to classes on Monday, July 31. While some parents held their small children's hands, other students stepped off school buses and were welcomed by principals and teachers.
At Pine Street Elementary School, some students excitedly hugged Principal Kim Vier, who welcomed them on the first day. Rockdale Schools Superintendent Richard Autry also paid a visit to the historic school, greeting students in the cafeteria.
This school year will mark the last time that students occupy the Pine Street school building in downtown Conyers, where generations of Rockdale families have attended including Vier and Wales Barksdale, Rockdale Board of Education vice chair. A new state-of-the-art Pine Street Elementary School is under construction on Sigman Road and will open for the 2018-19 school year. The Rockdale County Public Schools will use the historic facility as its central office, bringing all of its administration offices under one room. Rockdale is home to about 16,000 students.