Testingfg of Ads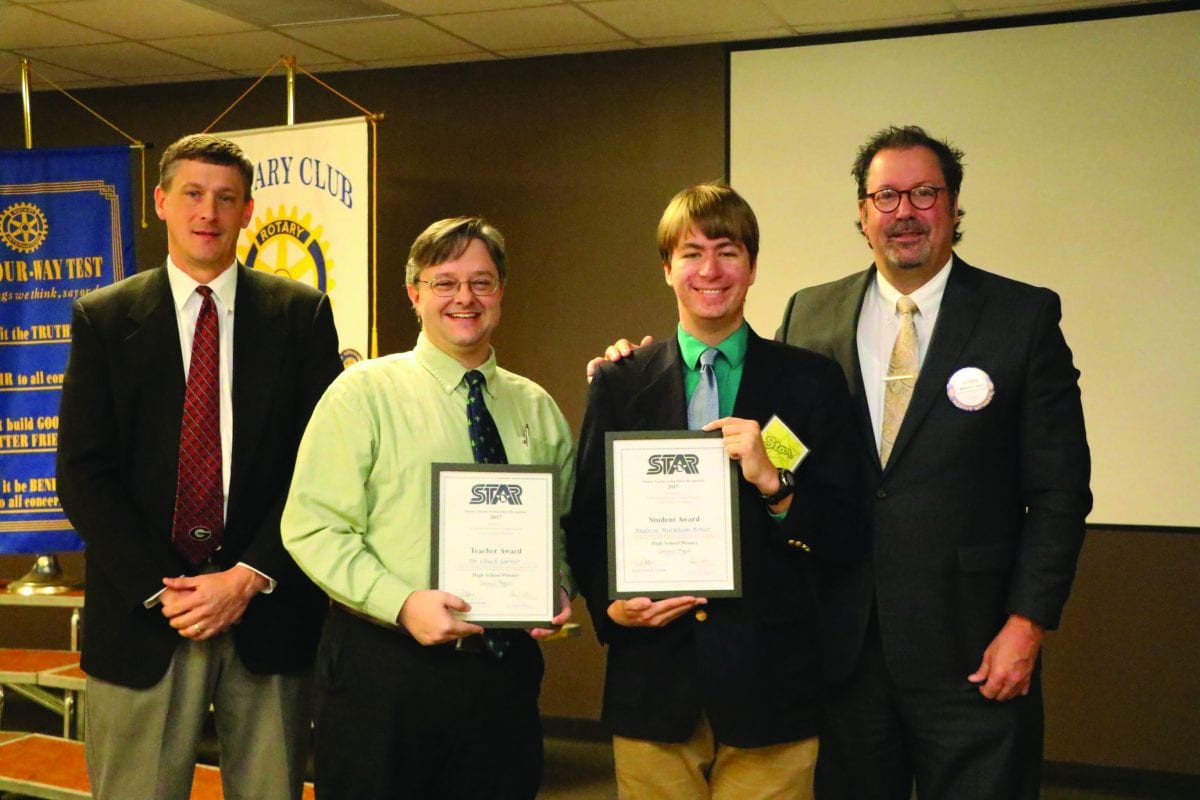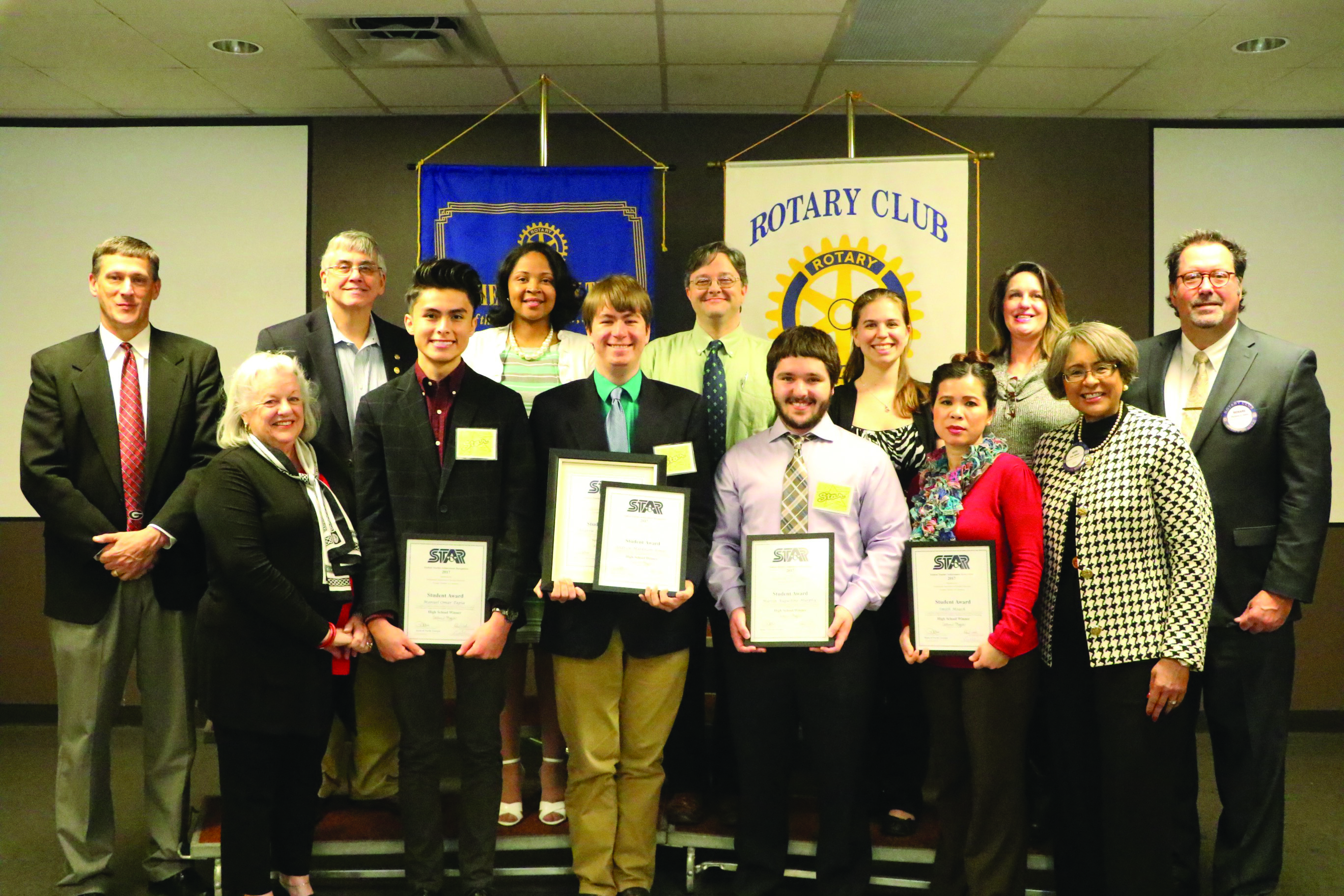 Andrew Markham Bonar, a senior at Rockdale Magnet School for Science and Technology, has been named Rockdale County's top 2017 STAR student, earning the highest SAT and ACT scores in the school district.
Rockdale Public Schools Superintendent Richard Autry made the announcement and congratulated Bomar during a luncheon hosted by the Rotary Club of Conyers and Bank of North Georgia.
Bomar selected his math teacher, Dr. Chuck Garner, as his STAR teacher. Bomar said Garner, whom he met through the school's Math Team, inspired and pushed him to excel. He said Garner taught him calculus for the past two years.
"He's helped me with learning a lot more about math than I would have otherwise and making sure that I actually work on these things," said Bomar, who said he plans to pursue a college degree in programming and computer science.
Each year, the Rotary Club of Conyers honors seniors from Rockdale's four high schools, along with teachers who have inspired them, for the Student Teacher Achievement Recognition program (STAR). The students are selected based on their SAT scores and overall academic performance.
Bomar had perfect scores on both, the SAT and ACT, Autry said.
Awards also were presented to the STAR students at Rockdale's other three high schools during the Feb. 16 luncheon:
Manuel Omar Tapia, was named the STAR student at Salem High School. Tapia selected Mrs. Monique Brown as his STAR teacher.
Smith Meach was named Heritage High's STAR student. Meach, who is in the dual enrollment program and is taking classes at Middle Georgia State University, could not attend the luncheon because of his class schedule, officials said. Meach selected Margie Talevski as his STAR teacher.
Martin Augustine Murphy was named Rockdale County High School's STAR student. Murphy chose Mrs. Tiffany Jones as his STAR teacher.
Earl Wise, senior Vice President of Bank of North Georgia, and Leslie Welch, also of the Bank of North Georgia, presented the awards. Wise said the bank was pleased to partner with the Rotary Club and serve as a long-time sponsor the STAR program.
Dottie Bala, president of the Rotary Club of Conyers and Andy Smith, Rotary Club of Rockdale and Ruth Wilson, Rockdale Clerk of Courts and youth services chair for the Rotary Club of Conyers, also congratulated the students. Wilson had the room decorated in colorful balloons in honor of the students and encouraged them and their families to take them home.
For more on the story, watch the video of Andrew Bomar on the On Common Ground News (Official) YouTube page. More photos of the honorees also are posted there and at www.ocgnews.com.