Testingfg of Ads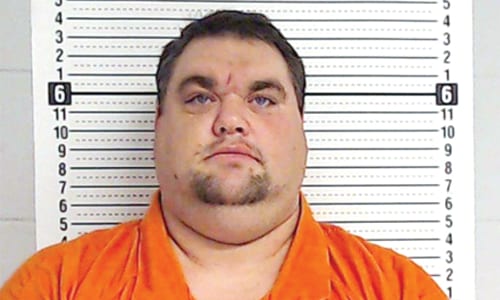 By Valerie J. Morgan
The former Rockdale County Sheriff's deputy who falsified jail logs stating mandatory checks were made on Shali Tilson, a mentally ill man who died while in custody in March, has been arrested in an unrelated case. Dan Lang was charged with stealing guns from the evidence room and pawning them and $40,000 in cash.

A warrant was issued for Lang's arrest and he turned himself in to the Rockdale County Jail on Sept. 20 without incident, authorities said. The Georgia Bureau of Investigations said Lang was charged with multiple violations of theft by taking 42 firearms and one count of violation of oath of office.   
Lang, 37, was a sergeant in the Property and Evidence Unit at the Sheriff's Office. The 15-year veteran was demoted to corporal after an internal audit found that he had taken guns from the unit and sold them rather than destroy them as ordered. Lang was transferred to the Jail Division in November during the internal investigation.
Lang was demoted from sergeant to corporal on March 26, 2018. He resigned on April 9 after his supervisors recommended termination after he allegedly lied to internal investigators that the mandatory 15-minute checks were made on 22-year-old Tilson, who was on suicide watch in the jail.  
An autopsy report found that Tilson, who was arrested on March 2, died of dehydration on March 12. On the day he died, he reportedly cried out for help to no avail and pressed a call button in his cell that didn't work, according to an internal investigation. Lang and other deputies found Tilson's body in his cell and one of them fired a taser away from Tilson to see if he was alive or sleeping, according to internal reports.  
Attorney Mawuli Davis, who is representing the Tilson family, said the family was trying to make bail for Tilson while he was locked up on misdemeanor charges. They are devastated over the loss of Tilson and have expressed their outrage over the neglect Tilson suffered while in jail.    
The family and supporters held a prayer vigil on Sept. 15 outside the Rockdale County Jail to remember Tilson. The vigil marked six months since Tilson died.  
Rockdale County District Attorney Alisha Johnson is now investigating the Tilson case.