Testingfg of Ads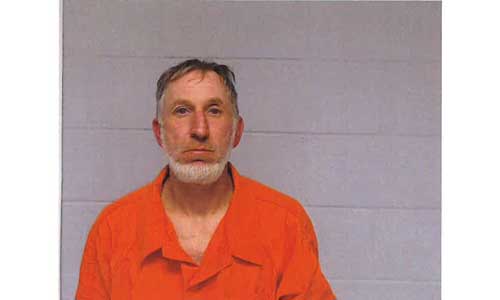 By Valerie J. Morgan
The Rockdale County Sheriff's Office on Jan. 3 announced the arrest of Wendall Heath Tolbert, 51, of Coweta County in connection with the theft and vandalism of the Walk of Heroes Veterans Memorial at Black Shoals Park.
Tolbert was charged with felony theft and interference with government property, also a felony.
Investigators said Tolbert is part of a team who stole two heavy, bronze statues and military emblems from the park, which is located at 3001 Black Shoals Road N.E. in Rockdale.
Authorities said they believe the heist took place over the weekend of Dec. 15. A park official made the discovery on Sunday, Dec. 17. The park official said a padlock had been cut from the gate leading to the memorial. Surveillance cameras captured images of a vehicle believed to be involved the heist: a 1995-2000 Toyota Tacoma, towing a trailer with wood floors and railings.
Sheriff Eric J. Levett had vowed to find the suspects, calling the theft "a dishonorable and disheartening act for what we stand for in America." Just days after he made the vow, a tip led authorities to Tolbert, said Yolande Lovingood-Moore, Law Enforcement Assistant at the Sheriff's Office.
The Sheriff's Office has warrants for two additional suspects involved in the heist and additional charges and arrests are expected, Lovingood-Moore said.
Lovingood-Moore said part of the bronze globe and parts of the stolen statues were recovered but badly damaged.
"Half of the globe was missing and the heads and hands were missing from the two soldiers," Lovingood-Moore said.
Authorities believe the statues and emblems were stolen to be melted down for cash. Investigators said the same suspects were also involved in the theft of a copper frog statue that was stolen from the Nancy Guinn Memorial Library in Conyers on Nov. 17.