Testingfg of Ads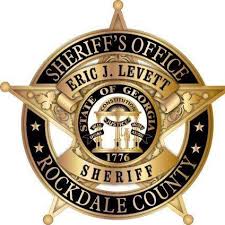 On Sept. 11, around 5:04 p.m., Rockdale County Sheriff's Deputies responded to 1590 Park St. in reference to a burglary in progress. Upon arrival to the residence, deputies received a call that a white male matching the description of the male who had attempted to burglarize a residence off Park Street had been spotted.
When deputies attempted to stop the subject, he ran. Deputies chased him and captured him.
The subject was identified as Brian Hand. Further investigation revealed that Hand had several warrants out of other jurisdictions. While being detained, Hand began complaining of chest pains and EMS was called and transported him to a local hospital.
While waiting for EMS, deputies returned to the residence and obtained video footage from the owner. Video footage confirmed the suspect entering and leaving the resident.
Hand was examined at the hospital, cleared and transported to the  Rockdale County Jail.