Testingfg of Ads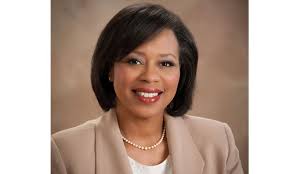 The resignation of Katrina Young, chairwoman of the Rockdale County Board of Education, has created an opening on the school board. Officials are seeking candidates interested in filling the unexpired term of Young, who is running for chairman of the Board of Commissioners against incumbent Oz Nesbitt, Sr.
The school board position shall be filled by appointment pursuant to local amendment to the Georgia Constitution, No. 18, Section 1, which states … " Should a vacancyoccurintheofficeofanymemberthuselected,asuccessorshallbeappointedby the judge of Rockdale County Superior Court for the unexpiredterm."
Anypersonwhoisinterested inbeingappointedtoservetheunexpiredtermof KatrinaYoungshallsubmitalettertoChiefJudgeDavidB.Irwin,RockdaleSuperior Court,922CourtStreet,Room200A,Conyers,GA30012nolaterthanMarch20.