Testingfg of Ads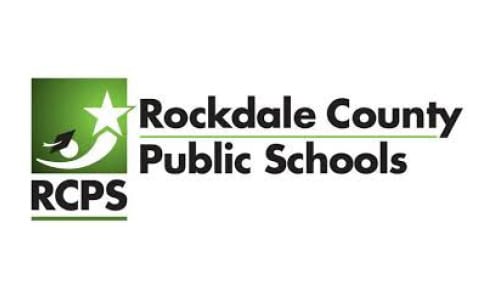 Rockdale County Public Schools (RCPS) SAT scores for high schools for last year's graduating class and scores for Rockdale County Public Schools (RCPS) have increased. The mean composite score for RCPS is 995, increasing 10 points from the previous year. The state average was up 4 points to 1054, while the nation dropped 21 points to 1049. 
"Our district's accelerated SAT performance is great news," said Superintendent Terry Oatts. "Our 2018 SAT performance bested both the state and nation in terms of gains over the prior year on the SAT composite score. We increased in both evidence-based reading and writing and math scores and continue to close the gap between us and the state and national average. We are proud that this same class of 2018 graduates were offered an astounding $25 million in scholarships for higher education opportunities. As a district, we are committed to affording our students effective advisement that optimally informs their postsecondary planning and preparation to include both their choice of a college entrance exam as well as the timing of their sitting for such an exam relative to the alignment, rigor, and sequence of their course selection." 
In its release, the Georgia Department of Education said that the 2017 SAT results set a new base line, so the 2018 results can only compare to 2017 and not to previous years. Results from earlier reports were based on the old SAT, which was based on a different score scale and different benchmarks. 
Students should be sure to complete the necessary core academic and Advanced Placement courses prior to taking college entrance exams. Often students take these tests before they have exposed themselves to the rigor of Advanced Placement courses, which are critical to posting a high score on this type of assessment. RCPS supports its students' aspirations to go to college and will continue to provide free SAT preparation and improved advisement to parents and students so that they may achieve this goal. 
RCPS has a guide for parents and students called Map Your Future which outlines the best approach and timeline for preparing to take college entrance exams beginning at the middle school level. SAT scores cannot be significantly increased through short-term preparation programs or memorization strategies. Students must be exposed to higher level concepts, complex reading material, and sophisticated problem-solving activities at an early age. As a school district, RCPS will continue to provide increased opportunities for advanced and enriched learning that exceeds that of the basic curriculum. 
RCPS recommends the following guidelines for students to be successful with college entrance exams:
Know which entrance exam is required by the college for which you are applying (ACT, SAT, PLAN).
Ideally, students should take entrance exams at the beginning of their senior year after successful completion of core content courses.
Students should complete at least one Advanced Placement course prior to testing.
Students in 11th grade should attend the free one-week SAT prep workshops offered by the district in the fall and spring. Seniors should sign up for free Saturday workshops prior to their test date. For upcoming SAT prep workshop dates, visit www.rockdaleschools.org/SATprep
Follow the RCPS Map Your Future, which is a basic guide for preparation beginning in middle school. All middle and high schools have copies of the guide, which can also be found at www.rockdaleschools.org/mapyourfuture