Testingfg of Ads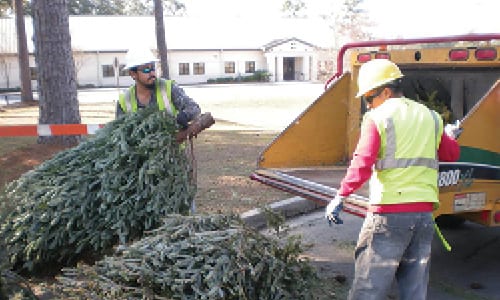 Keep Conyers/Rockdale Beautiful is reminding Rockdale County residents to recycle their Christmas trees at the upcoming "Bring One for the Chipper" event.
The event will be held on Jan. 5, 9 a.m. to 1 p.m., at Home Depot, 1330 Iris Drive, Conyers. 
In DeKalb, the city of Chamblee's Keep Chamblee Beautiful is coordinating a recycling event for Chamblee residents at Chamblee's Public Works Department, according to keepgeorgiabeautiful.org. 
Bring One for the Chipper is Georgia's annual statewide Christmas tree recycling program sanctioned by Keep Georgia Beautiful. This year marks the 27th year of the program. According to Keep Georgia Beautiful, the program has recycled an estimated 6 million Christmas trees since its inception, according to Keep Georgia Beautiful. The mulch from these trees has been used for playgrounds, local government beautification projects and individual yards.
 For more information on the Rockdale event, call Keep Conyers/Rockdale Beautiful at 770-278-7052.