Testingfg of Ads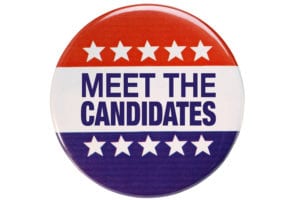 The Rockdale NAACP will host a candidates' forum on Oct. 6, 11 a.m., at Antioch AME Church, 1790 Ebenezer Road S.W., Conyers.
Candidates from both parties who are running for seats that include Rockdale have been invited to discuss their platforms. The races include: 
• Congressman Hank Johnson (Democrat), and Republican challenger Joe Profit, who are running for the Fourth Congressional District.
• State Rep. Pam Stephenson (Democrat) and Republican challenger Takosha Swan, who are running for the District 90 seat. 
• Rockdale Commissioner Doreen Williams (Democrat) and challenger Republican Larry Cox, who are running for the Rockdale Board of Commissioners, Post 2 seat.
• State Senator Brian Strickland (Republican) and Democratic challenger Phyllis Hatcher, who are running for District 17.