Testingfg of Ads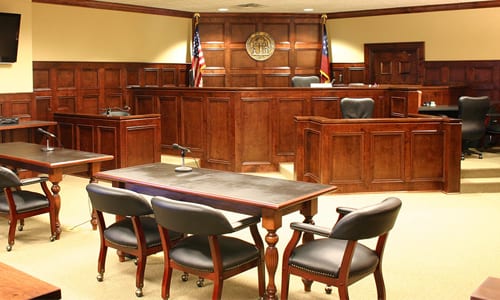 Rockdale County's Juvenile Court will receive approximately $2.6 million from federal, state and local grants to enhance substance abuse intervention services for Rockdale's youths and families.
Officials say the grants will help to improve Family Treatment Court outcomes including higher rates of participation, more effective substance use disorder treatment, family reunification, and less time for children in foster care.
The grants awarded include:
• The Department of Health and Human Services Substance Abuse and Mental Health Services Administration five-year grant award of $409,886 totaling $2,049,430. The funding will assist parents and their children enrolled in the Family Treatment Court Program, which brings together substance use disorder treatment, child welfare services, mental health, and social services agencies.  
• The Georgia Criminal Justice Coordinating Council's funding for three grants including $65,625 in continuation funding for the Family Treatment Court Program, $124,287 in continuation funding for the Juvenile Drug Court Program, and $291,696 in continuation funding to serve medium-to-high risk youths and their families with Functional Family Therapy.
• The Hospital Authority of Rockdale County's $30,000 grant to assist with the Family Treatment Court Program this year. 
• The Truancy Intervention Project's $3,000 grant to assist with truancy interventions for court-involved Rockdale students.
• $100,000 was awarded by the State of Georgia Department of Human Services to continue the Rockdale Encouraging Student Health, Abstinence and Parent Engagement (RESHAPE) program. RESHAPE focuses on abstinence, decision-making, life skills and preventing teen dating violence.  The program is in its eighth year in Rockdale and serves 90 children annually.
In addition to its grant-funded programs, Juvenile Court provides numerous other programs to court-involved youths including Project GLOW (Girls Learning Our Worth), Anger Replacement Training, Moral Reconation Therapy, Triple P Parenting, Mentoring, Evening Reporting Center, Teen Court, and Community Service.
For more information about Juvenile Court and its programs, contact Teresa Gordy at 770-278-7763 or
teresa.gordy@rockdalecountyga.gov.